Completely new to Sideline? No worries at all! This article will help you with registering for an Enterprise account.
Get started by visiting https://my.sideline.com/#/login
First, enter your mobile number.
Next, choose Just me if you're flying solo, or A team if you're ready to rock 'n' roll. 
Fill in your account information and click start a free 30-day trial.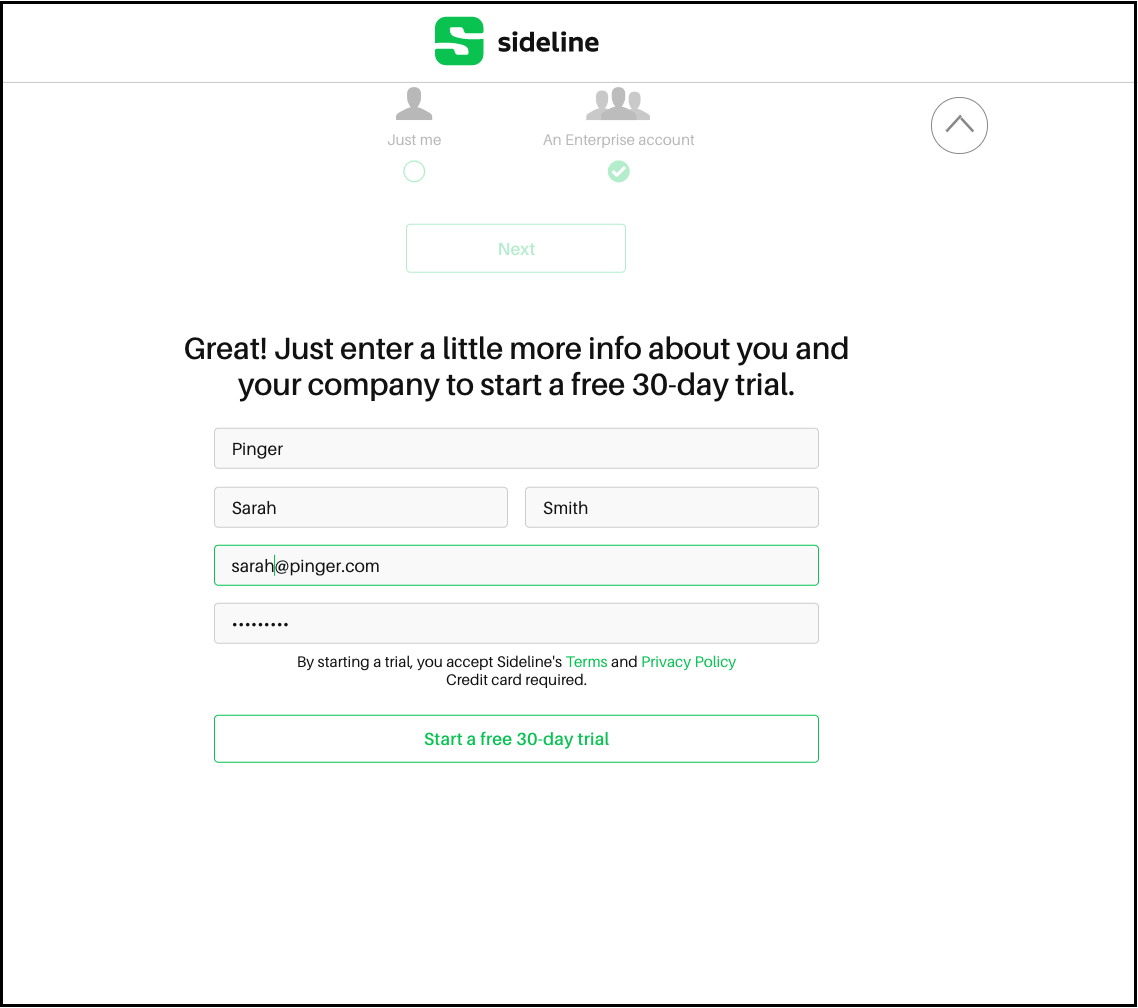 Click OK to to proceed with entering your payment information.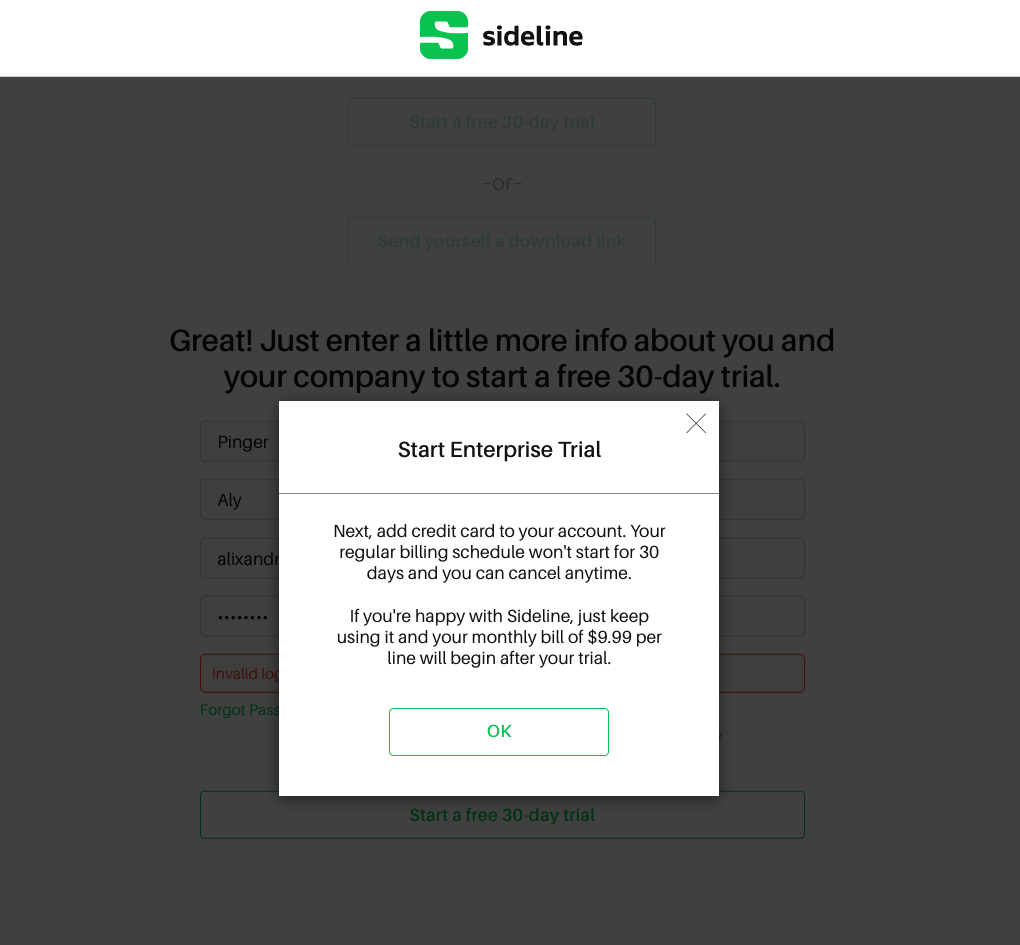 Enter your credit card details and click add credit card.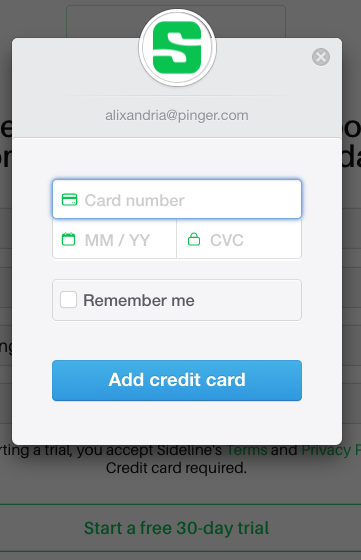 Click OK to confirm the heads up regarding a pre-authorization charge.
Since you're a new user, we'll need to verify your device. To do this, we've sent a 4-digit code to your mobile number. Enter the code and click confirm.
You're all set and ready to add numbers to your team!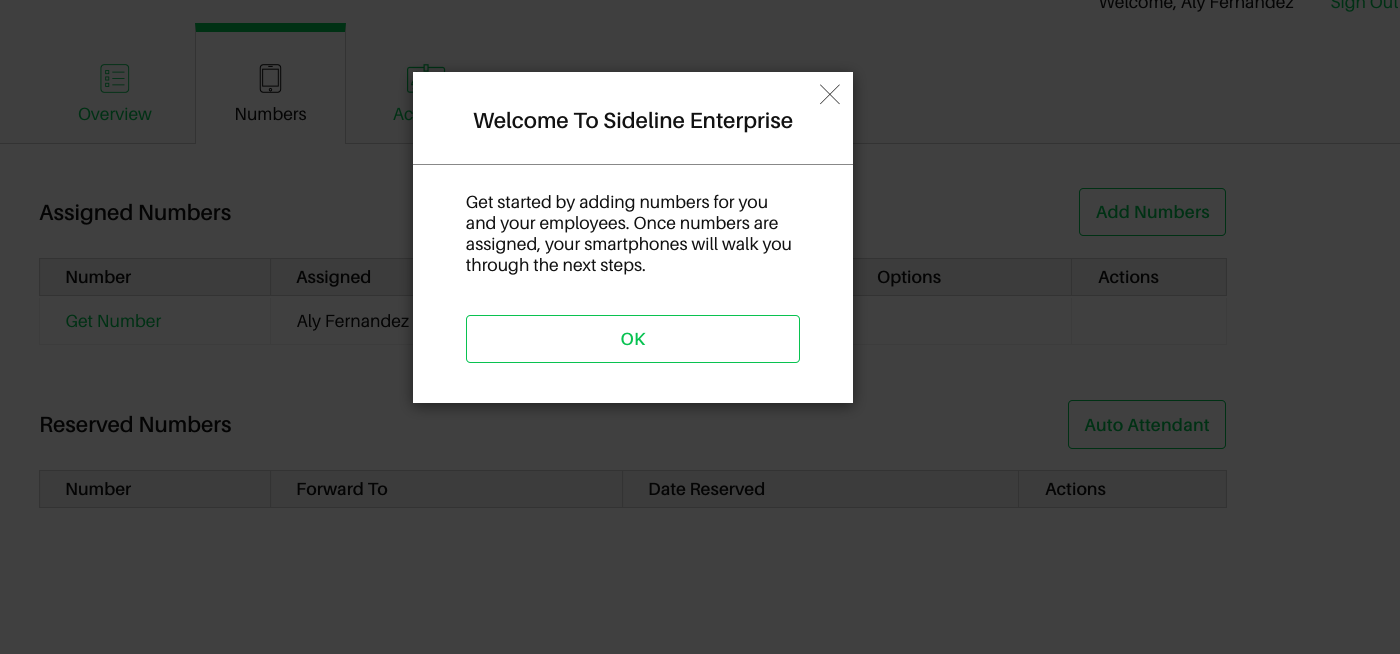 Don't forget to verify your account via email! This will be handy in the event you forget your password and need a reset.
If you need further assistance or have any questions regarding registration, please submit a request.