If at any time you are receiving harassing messages or no longer want to be contacted by someone on your Sideline number, you can place a block on them.
Important:
If you need to block a
group conversation and/or private, restricted, or unknown numbers
, please reach out to
support team
and we can further assist you since these types of blocks
cannot
be handled through the Web or app.
To place a block on a contact/phone number:
Log into your Sideline Web account
Click the contact or number you wish to block to highlight it in the list
Click on the arrow to the right of the contact
Once the options drop-down, tap 'Block Number' (picture #1)
A pop-up will appear with the option to Block (picture #2)
Confirm the block by clicking on the red 'Block' button
Picture #1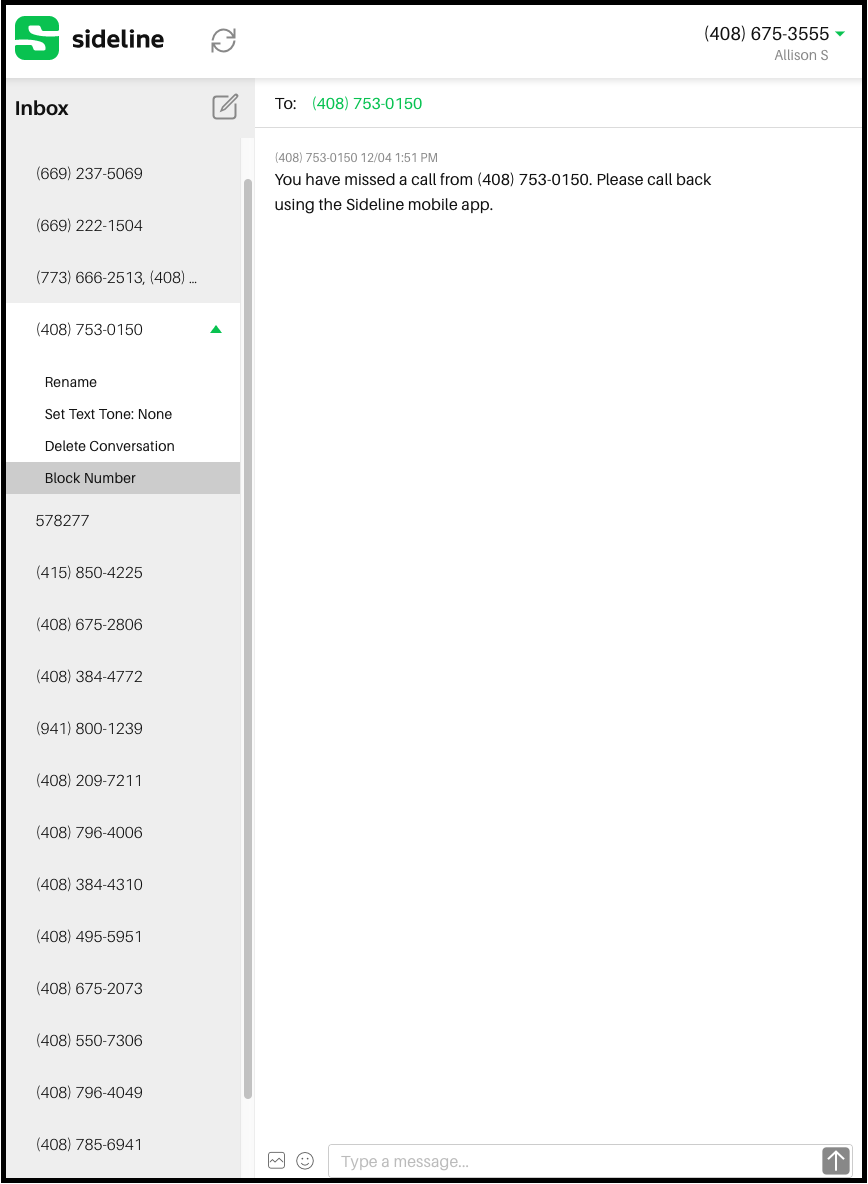 Picture#2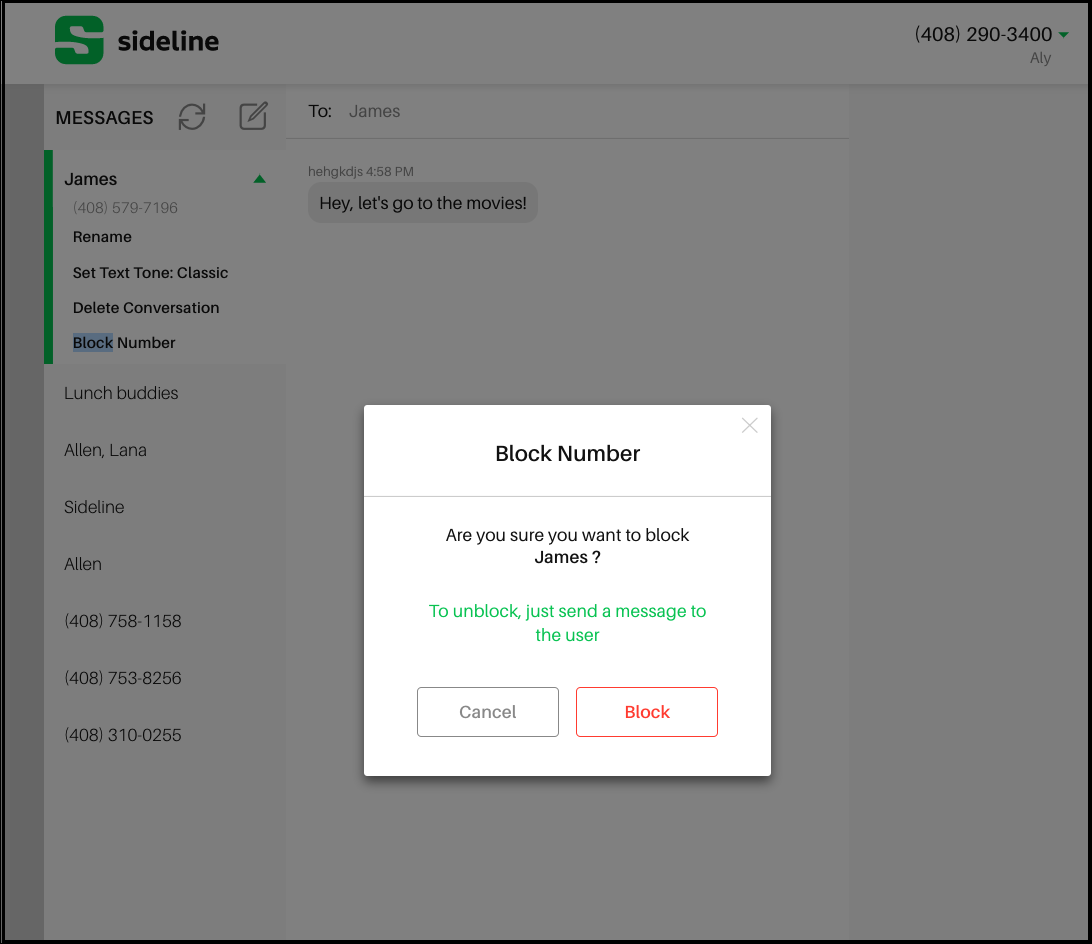 If you need further assistance, please submit a request.