If at any time you are receiving harassing messages or no longer want to be contacted by someone on your Sideline number, you can place a block on them.
To place a block on a contact/phone number:
1. Go to Sideline Web
2. Click on the arrow to the right of the contact
3. Click block number
4. Once the options drop-down, tap Block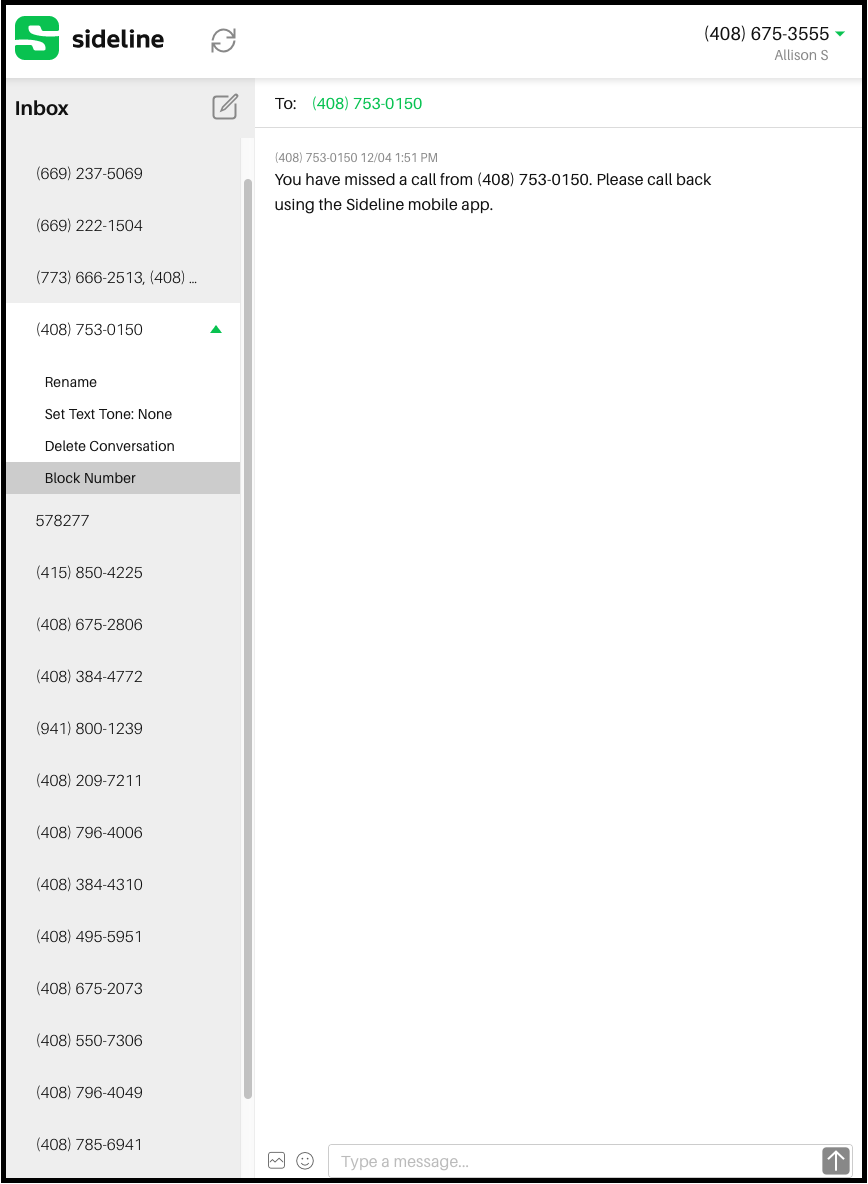 5. The following pop-up will appear with the option to Block. Confirm the block by clicking on the red block button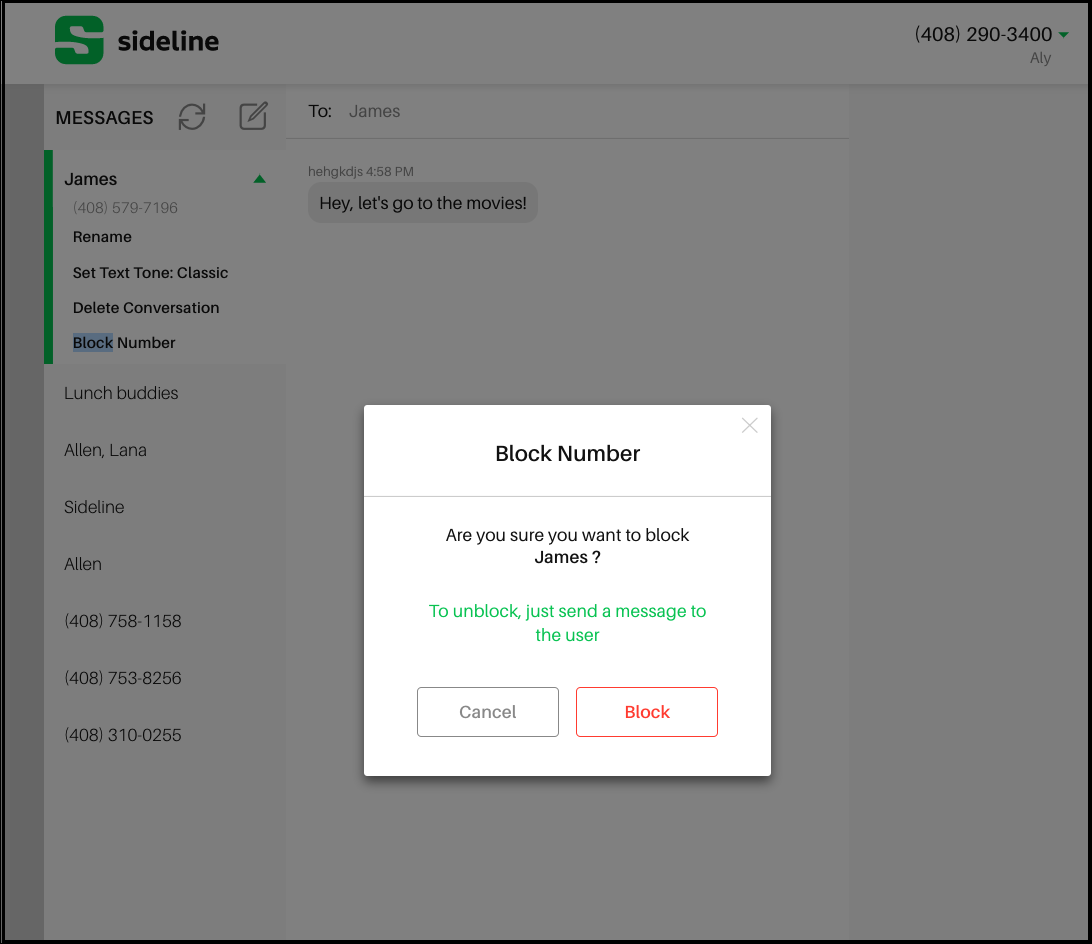 If you need further assistance, please submit a request.