While Sideline numbers are meant to be permanent, we understand there are circumstances where a new phone number might be necessary.
Please Note: you will have 30 seconds to choose a new number before the session times out.
To change your phone number within the Sideline app:
Tap on Settings
Tap Account info at the very top
Tap your current Sideline number
On the next screen, tap on Change Sideline Number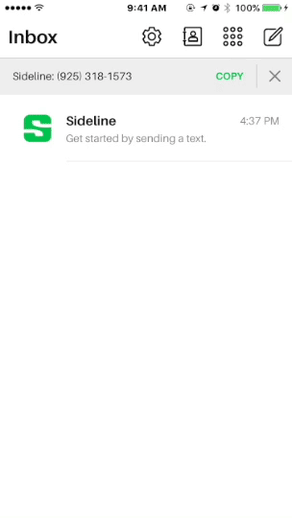 Need to change the cell phone number that is registered with your account? If so, click here to view our help site article for more information. 
If you experience any trouble or have any questions, please send us an email with the subject line Change Phone Number and the reason you would like to change your Sideline phone number.