The infobar sits at the top of your inbox and notifies you of important information about your account or your current settings. For example:
You've enabled Auto-Reply You're forwarding all calls to voicemail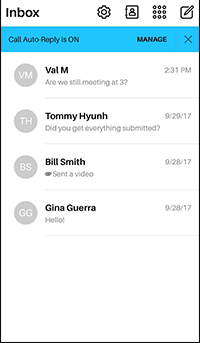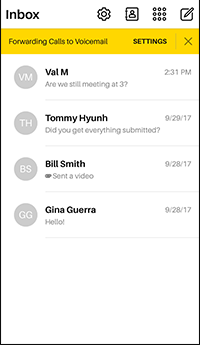 Tip:
You can tap the 'X' on the right side of the info bar at any time to dismiss the notification.
If you have accidentally clicked the "x" and would like for it to reappear, try logging out and logging back in for it to reset.
If you have any further questions, please submit a request.