Once you have added numbers to your account successfully, the numbers are immediately available for you to assign.
To assign numbers to your team members:
1. Visit https://my.sideline.com/#/login
2. Navigate to the Numbers tab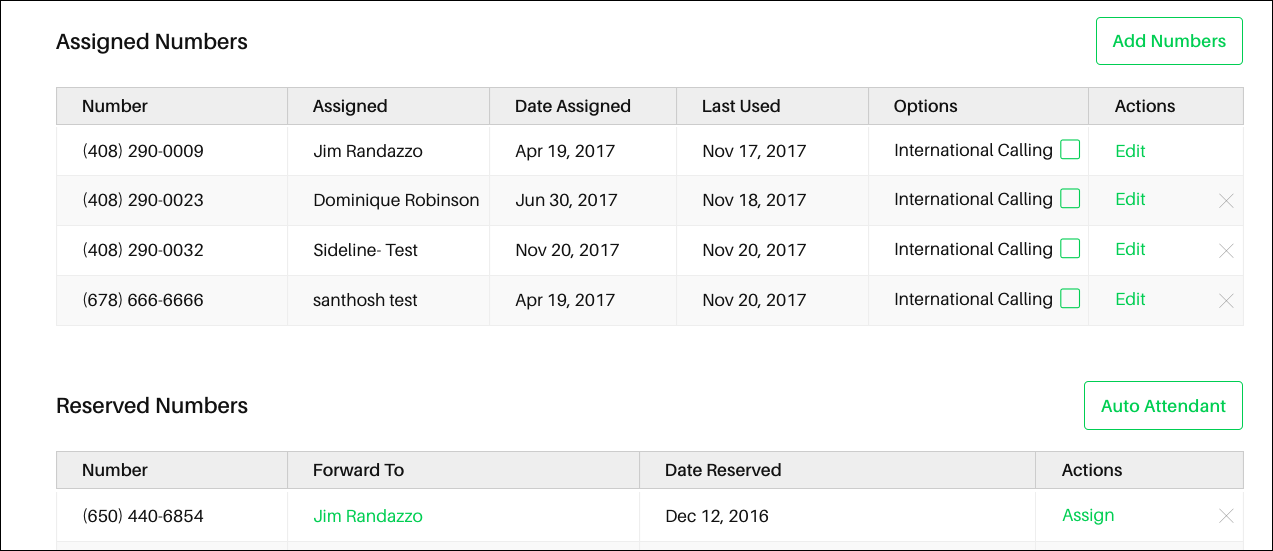 3. Clicking Assign in the Reserved Numbers table allows you to either assign the selected number to yourself, or to a team member. To assign to yourself (if you do not have an assigned number already), simply click the Assign to self button at the top of the pop-up.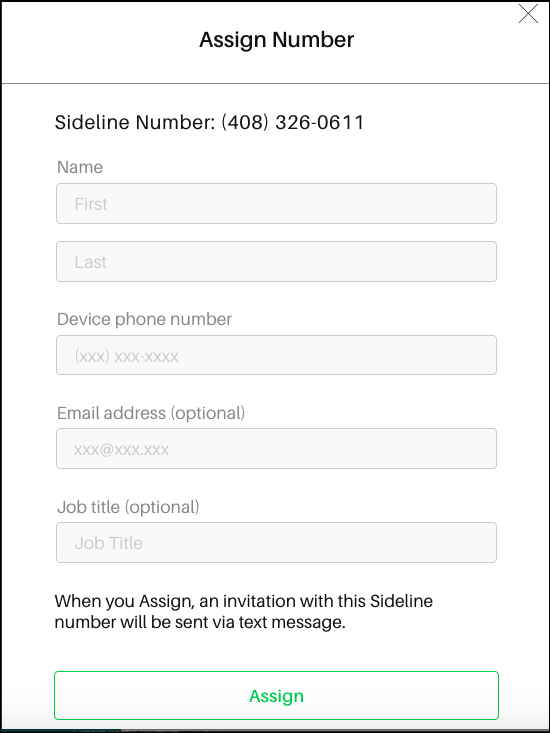 If you're not assigning to yourself, you can assign to a particular team member by filling out the suggested fields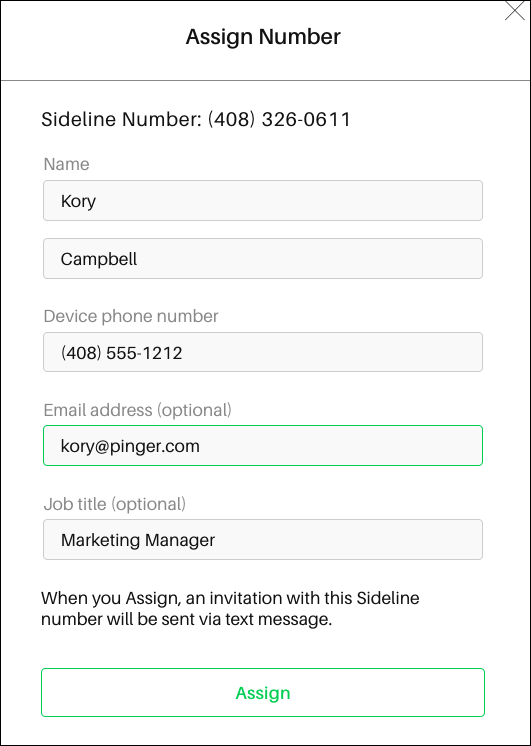 You may want to copy the temporary password to your clipboard, just in case your team member doesn't receive or misplaces it.
Once the fields are filled out, click the Assign button at the bottom of the screen.
Whether assigning to yourself, or to a team member, you'll be prompted with a final pop-up with a summary of details. To continue, simply select yes.
If you make a mistake during this process, no longer wish to have a number assigned to yourself or to a particular team member, then you can always un-assign a number. For instructions on how to assign a number, check out our knowledge-based article, "How to un-assign a number"
Please Note: you may receive an error message when assigning a Sideline number if the registered (device) number is already associated with an existing Sideline account.
If you need further assistance or have any questions, please submit a request.