When un-assigning a number, the number will then fall back into the Reserved Numbers table, where you will have the option to assign it to another team member immediately or save for later use.
To un-assign an Admin number, you will first need to contact our Technical Support team. At the bottom of this article, please submit a request to get in touch.
To un-assign a team member's line:
1. Navigate to the Numbers section within your admin portal.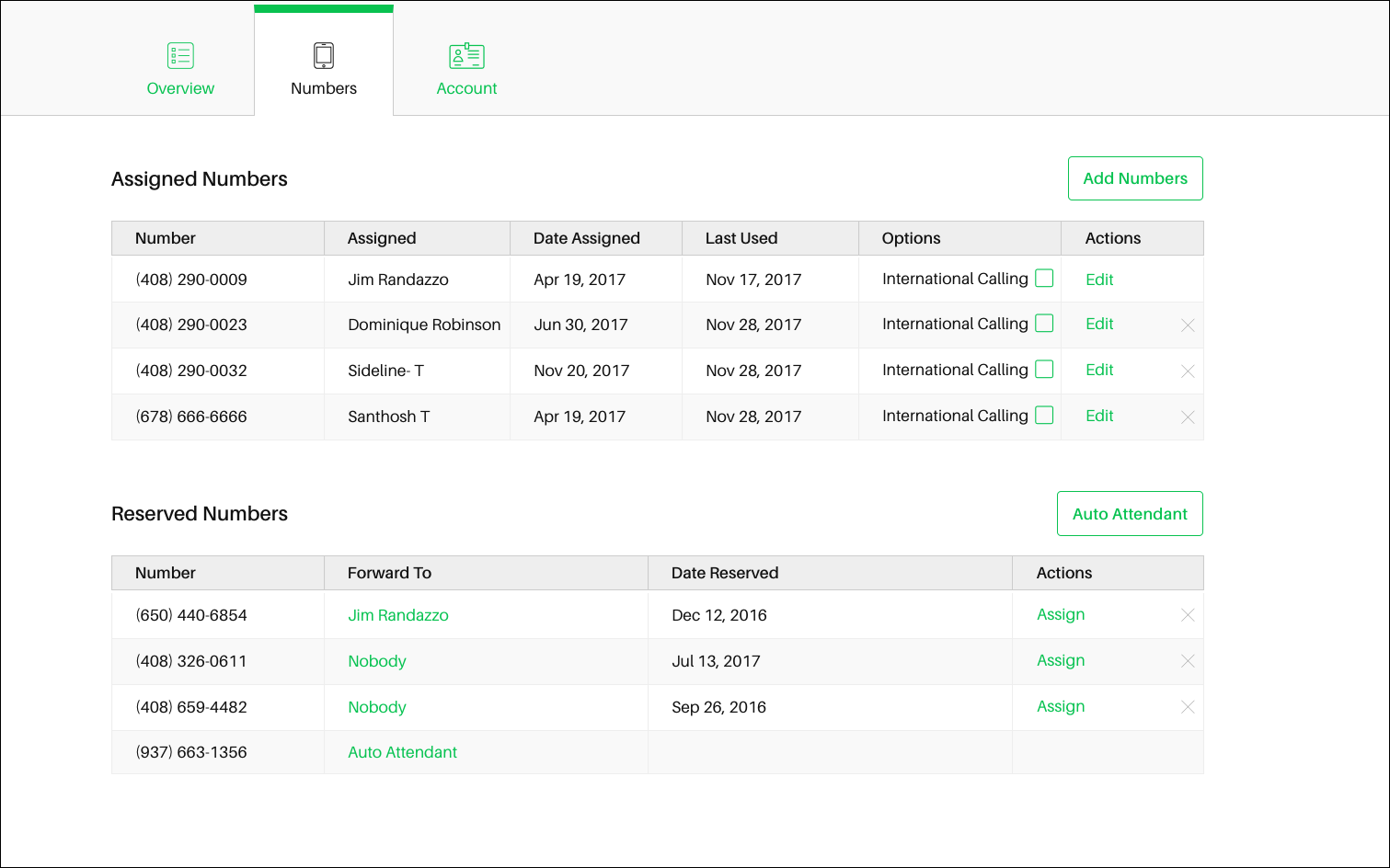 2. Under the Actions column, click the X adjacent to the number/person you would like to un-assign the number from.
As some numbers may be crucial for business, if for any reason, a team member is not available to have an assigned number, you can always have the number forwarded to yourself or another team member. This way, you do not miss any important calls.
A popup will appear, giving you the dropdown option to:
Forward to: (Nobody- Call Unanswered)

This means the number will then fall back into the Reserved Numbers section

Forward to: yourself or another employee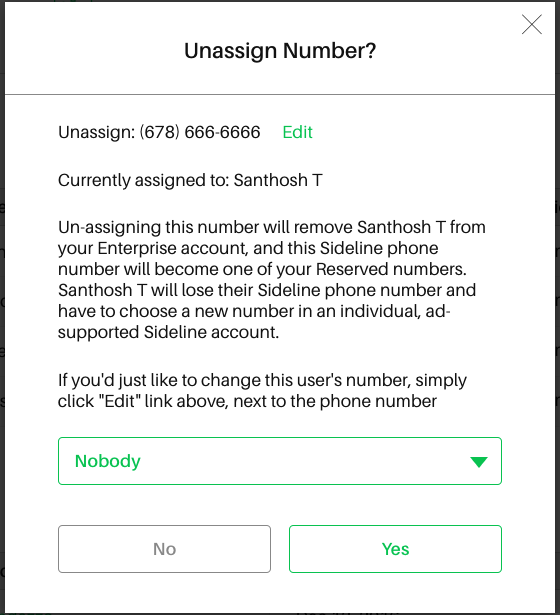 3. Once you've decided what you'd like to do with the number, click Yes
If you need further assistance or have any questions, please submit a request