Once you delete a number, the number will no longer be in your Reserved Numbers pool and will become available for any future Sideline user to take on.
Please Note: This includes users outside of your team's account. If you want to keep the number for later use, but no longer want it assigned to an employee, see How to un-assign a number instead.
To Delete a Number:
1. Once you're logged into the admin portal, Click on the Numbers tab
2. Under Actions, you should see Assign with an X next to it, click on the X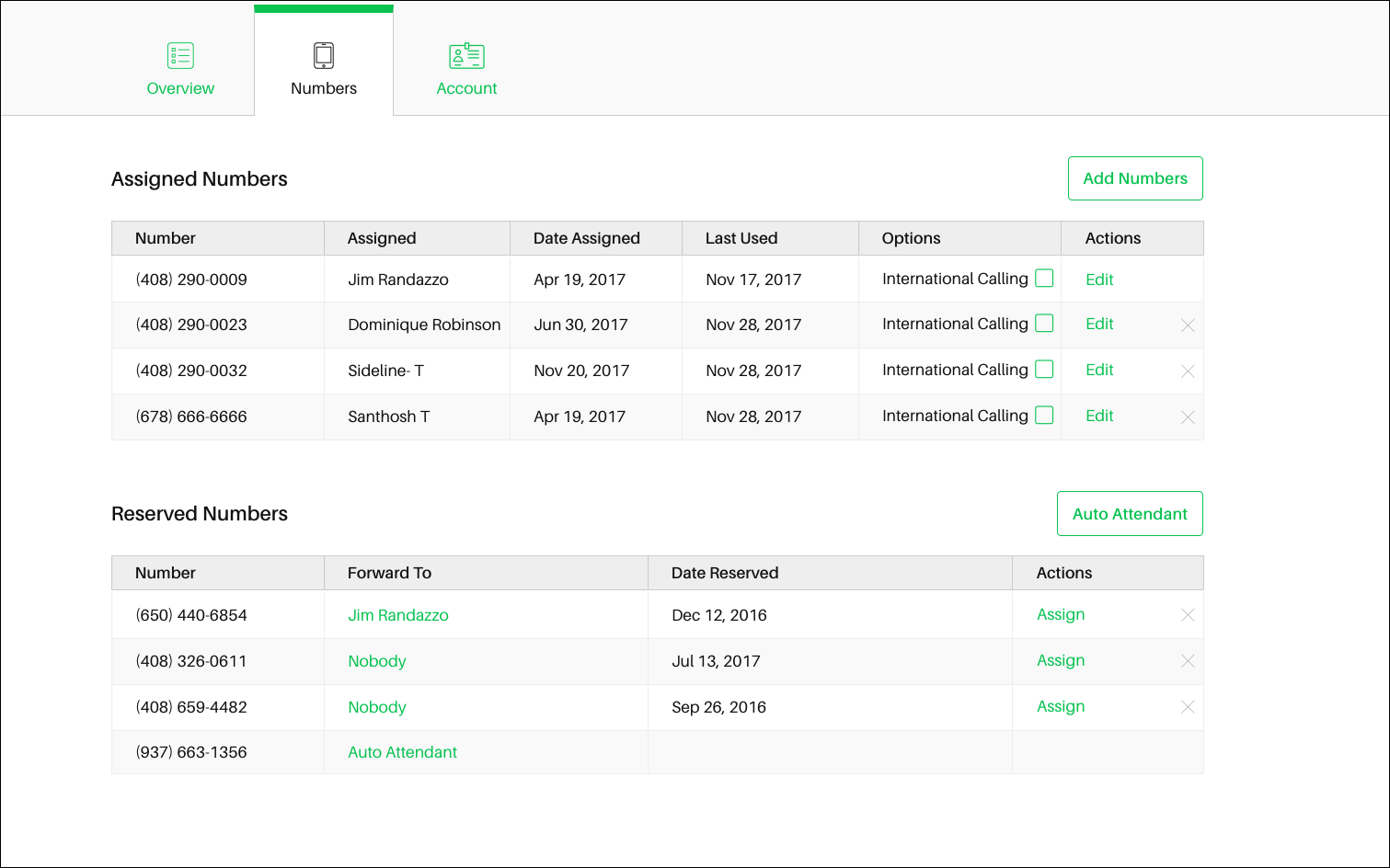 3. A pop up will ask if you want to remove the number from your account. Click Yes to confirm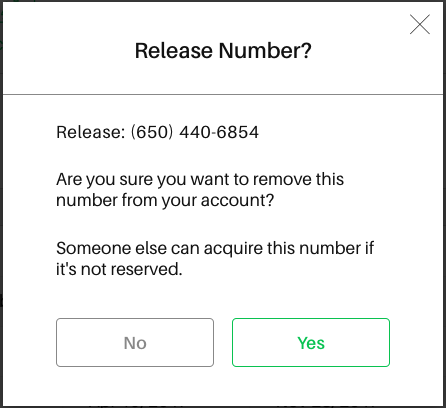 If you need further assistance or have any questions, please submit a request.