You have the option to port-in a number from a different carrier or transfer a Sideline number from an existing account.
Before porting a number in, you will need to have the following information ready:
Account name
Billing Address
Account number
Pin number (mobile phones only, if you do not have one please enter "0000")
To port in a number:
Navigate to the admin portal
Click on the Numbers Tab
3lick on "Add Numbers" on the right-hand side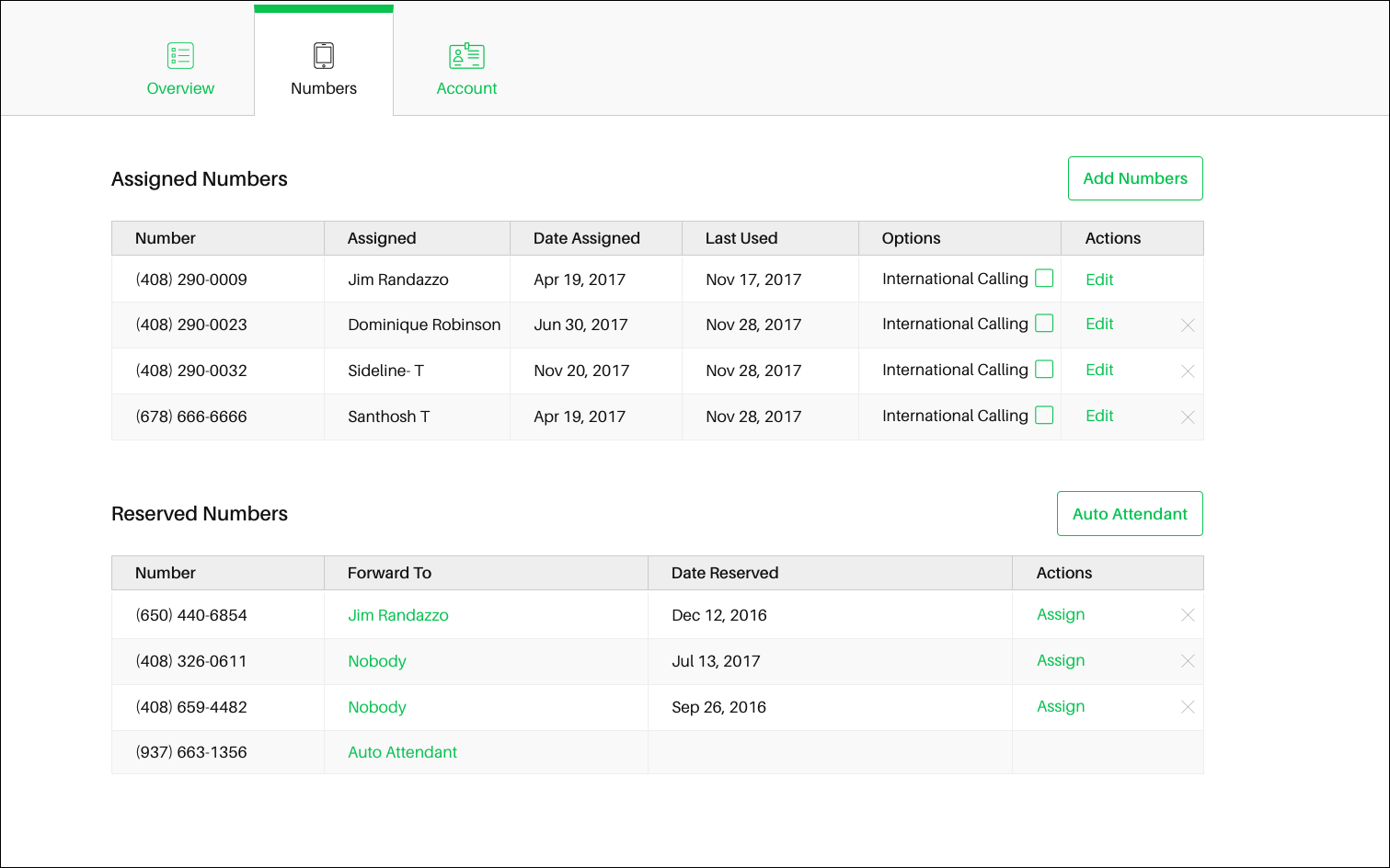 4. Choose Port (transfer) existing numbers to my company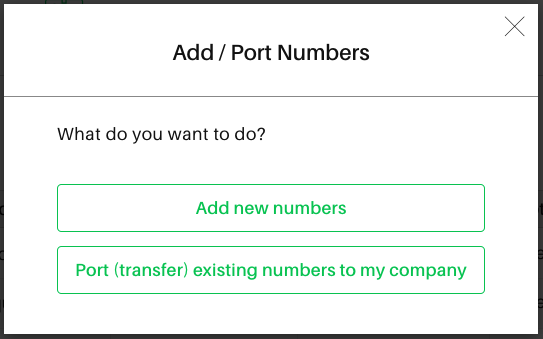 5. Choose the quantity of numbers you would like to port/transfer and click Next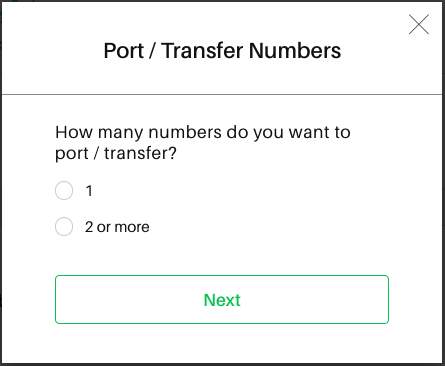 6. Enter the number you would like to port/transfer and click Next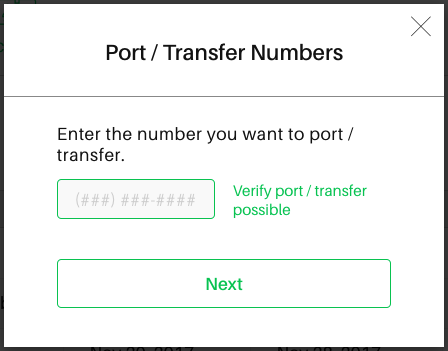 That number will then receive a text to confirm the port.
Important:
If the number you're trying to port is a
virtual reception/auto-attendant line
(a line that cannot accept verification calls/messages), you'll receive an error and will need to
contact support
for further assistance.
7. Please text "Yes"
8. Enter the following information in all fields as it appears exactly on your phone bill
9. Click Request Port
The number(s) will then be shown in the Reserved Numbers table and will be available to be assigned between 3-5 business days, once the port request is completed.
If you need further assistance or have any questions, please submit a request.