Note: The information outlined in this article applies to Enterprise accounts only.
International calling is only available for Sideline Enterprise accounts. It's an additional $14.99 per line, per month.
Since you need an assigned number to add international calling, the total per line with international calling would be $14.49 (price for 1 line for Enterprise) + $14.99 (price of international calling for 1 line) which = $29.48 per month.
We support calls to over 165 countries, providing you the opportunity to keep in touch with people all over the globe.
If you do not have an enterprise account, you may sign up at https://my.sideline.com
To subscribe to international calling:
1. Once you're logged in to the web portal, you will automatically be in the Overview tab.
2. Navigate to the Numbers tab to add international calling.
3. You will see an options column with checkboxes below. Check the box for the line you wish to add international calling for. However, you can only add one line at a time.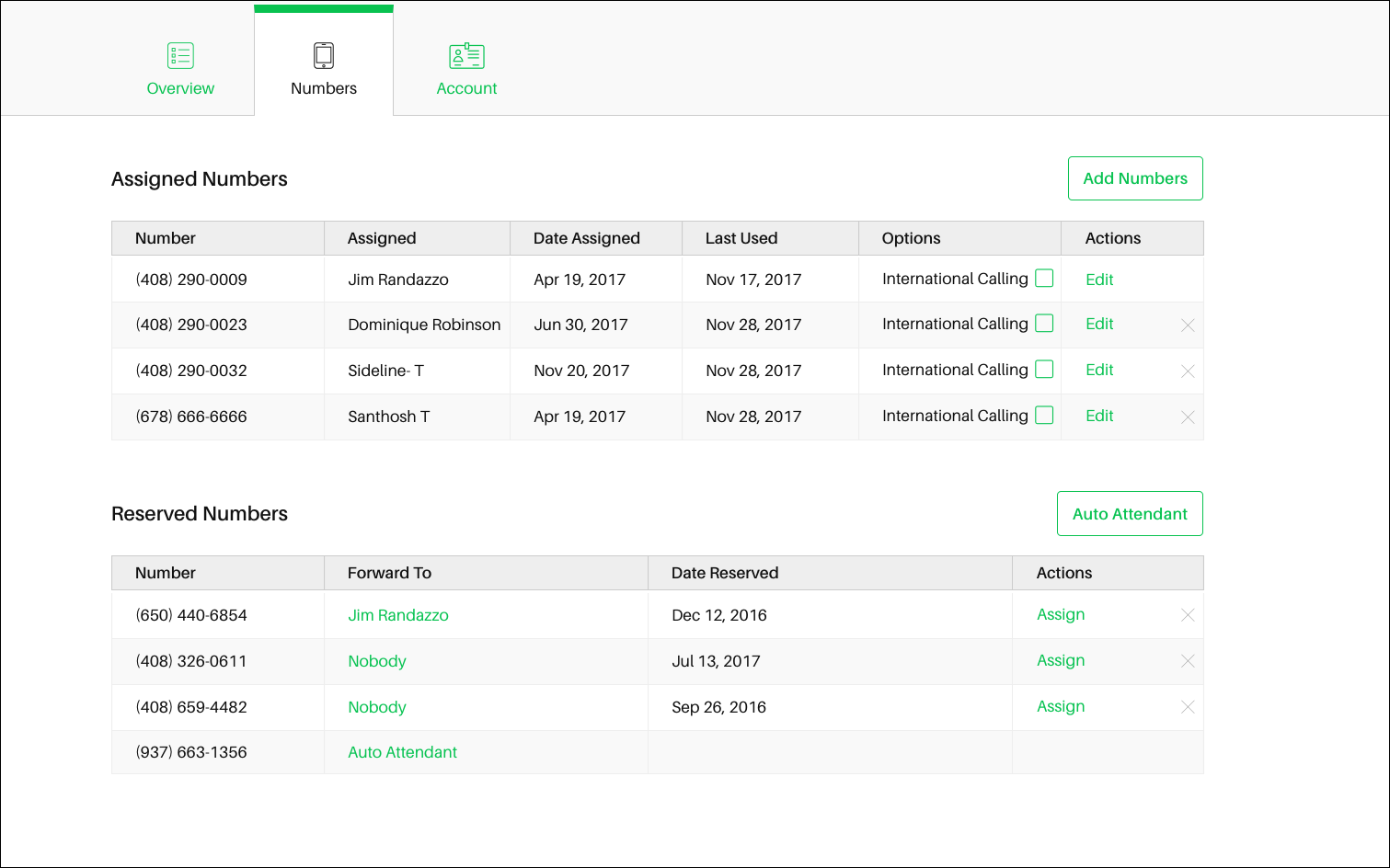 4. Confirm the subscription by clicking Buy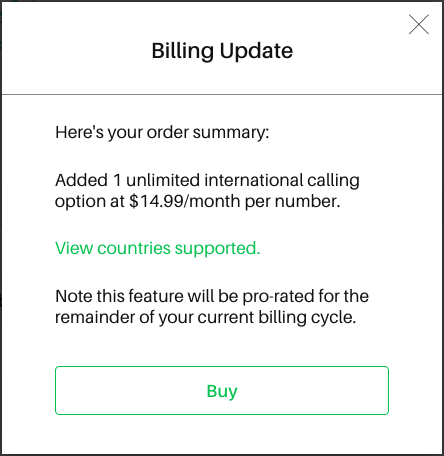 If you need further assistance, please submit a request.