Follow the steps in this article if you are an Enterprise Admin and need to add numbers to your account.
If you don't need to assign the number to an employee at this time, you can add the number now (using the steps below), then follow the steps in this article to reserve them for assignment at a later date.
Items to note:
You can add up to 200 numbers on an Enterprise account.

You will be charged on a prorated basis for each number you add, so we recommend adding only the numbers that you need to keep costs down.
To add new Sideline numbers into Enterprise:
1. Visit https://my.sideline.com/#/login
2. Click Add Numbers on the right-hand corner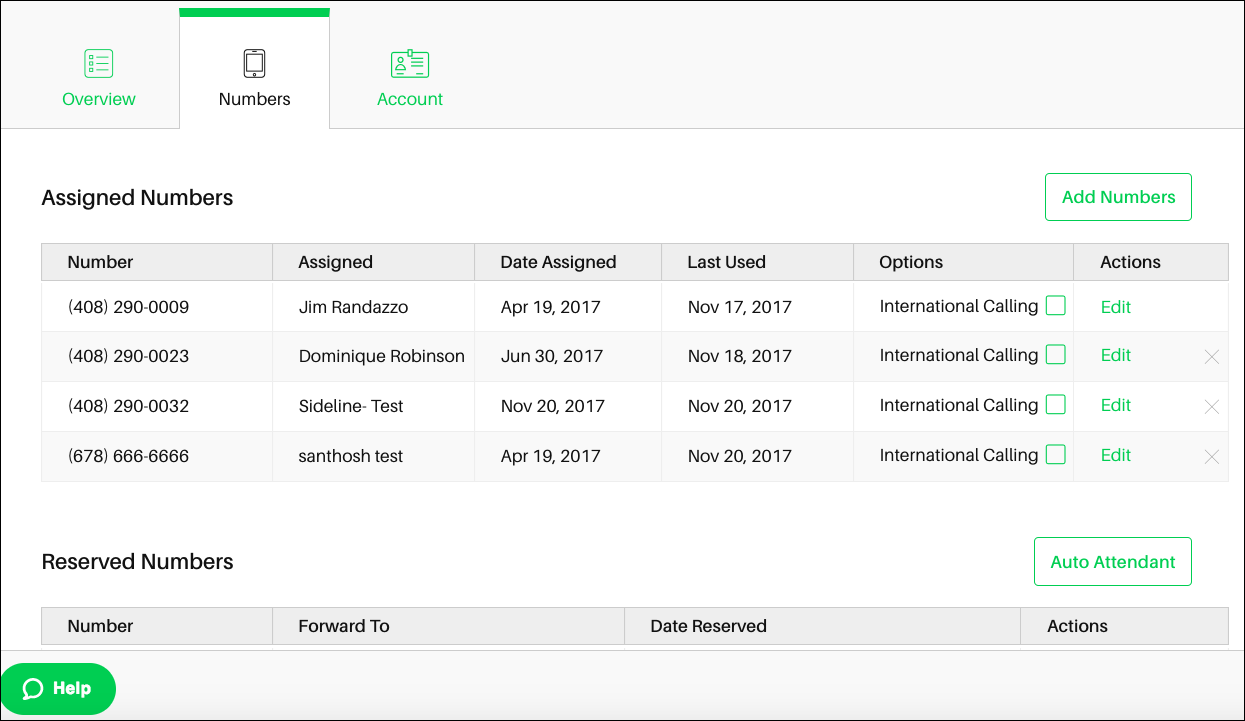 3. Choose Add new numbers
Note: We also offer the ability to port in a number you already have. For more information, check out our help site article, "How to port-in a number to Enterprise"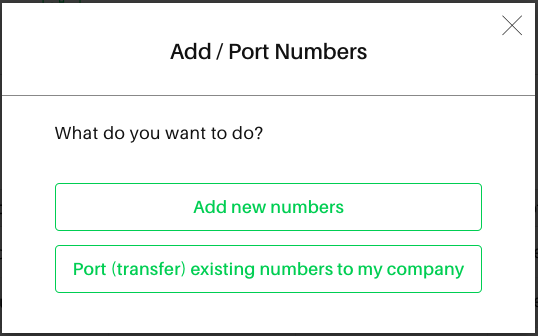 4. Enter the quantity of numbers needed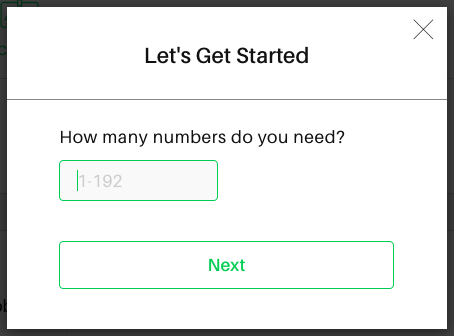 5. After inputting the total of number(s), enter your desired area code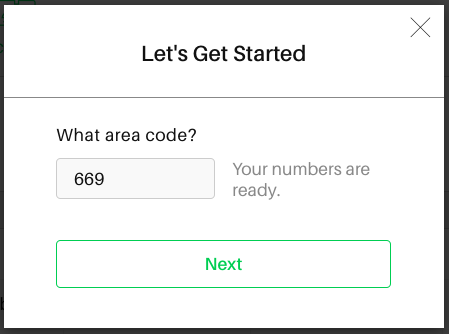 6. Next will allow you to review your order summary
7. Click the Buy button to confirm the purchase
The number(s) will then be shown at the very bottom under the Reserved Numbers column: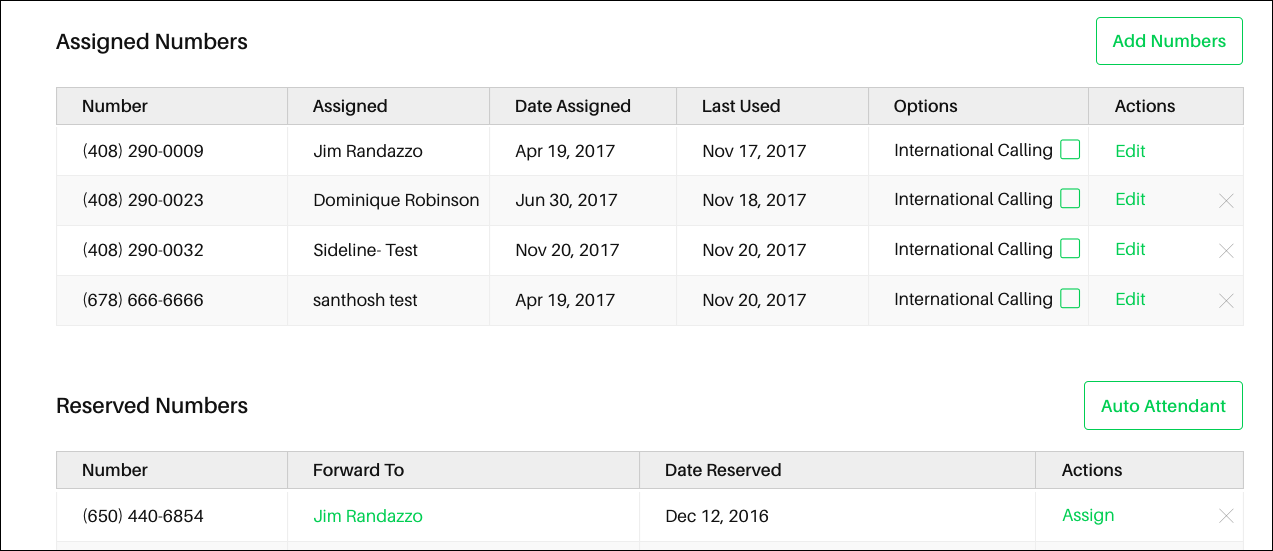 Additional Information:
Reserved Numbers are numbers that belong to your account but are not currently assigned to a team member. If you need to move an assigned number into the "Reserved Numbers" section (ie: un-assign a number) click here for instructions.
You will be charged $14.49/month per reserved number.
At any time, you can assign your reserved numbers to a team member. For help assigning numbers, view the instructions in this article "How to assign numbers to your team members."
If you need further assistance or have any questions, please submit a request.