To Turn Auto-Reply on:
1. Tap the Settings icon at the top of your inbox.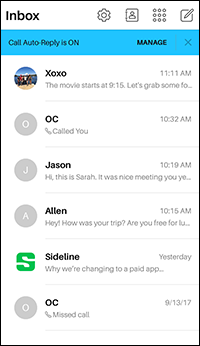 2. Once you're on the Settings page, tap Auto-Reply to Texts located in the middle of the screen.
Make sure to toggle the button to Add a Custom Reply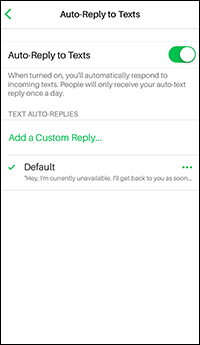 3. Once you enable Auto-Reply, you will be directed to the following page where you can add a personalized message and even add your  business logo!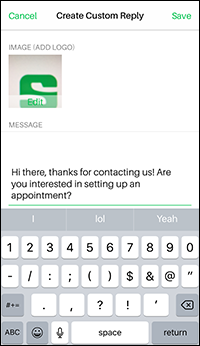 5. Once you tap the Save button, you can click on which Auto-Reply you would like to enable. To make any edits, tap the three dots on the right.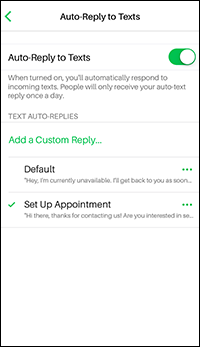 6. From the Settings page, you can view which Auto-Reply you're currently using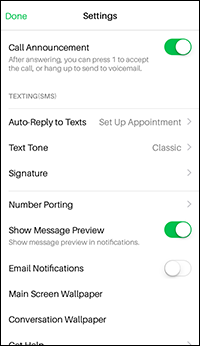 For other questions about using Sideline, send us a message, or submit a request from the help site!