Sending a picture message works just like sending a regular text message with Sideline!
Video Messages
The process to sending a video is very similar to sending a picture. Instead of tapping Take Picture, tap Take video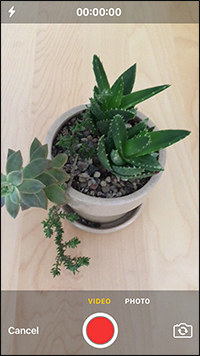 Once you've taken your video, an HD version will be sent along with the video for higher quality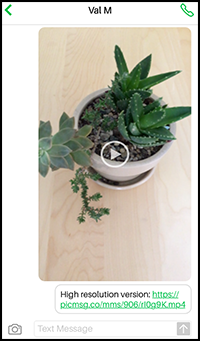 *Unfortunately, there is a 100 second limit to the videos you can send. If you attempt to send a video that is longer than 100 seconds, it will not deliver successfully
If you're in Canada: at this time, picture messages cannot be received from contacts whose carrier is Rogers Communications
If the user is sending to Metro PCS, they must send to phonenumber@mymetropcs.com
If you have any questions about  picture messaging or any of Sideline's other features, email us! We'd love to help you out.