There may be times when you will need to forward incoming calls to you or your team members. Below, we've outlined the steps needed to accomplish this.
To forward a number:
1. Visit your web portal
2. Navigate to the Numbers tab
Important: You can only forward a reserved number to a Sideline number within the same Enterprise account. You cannot forward a Sideline number out to another carrier or service.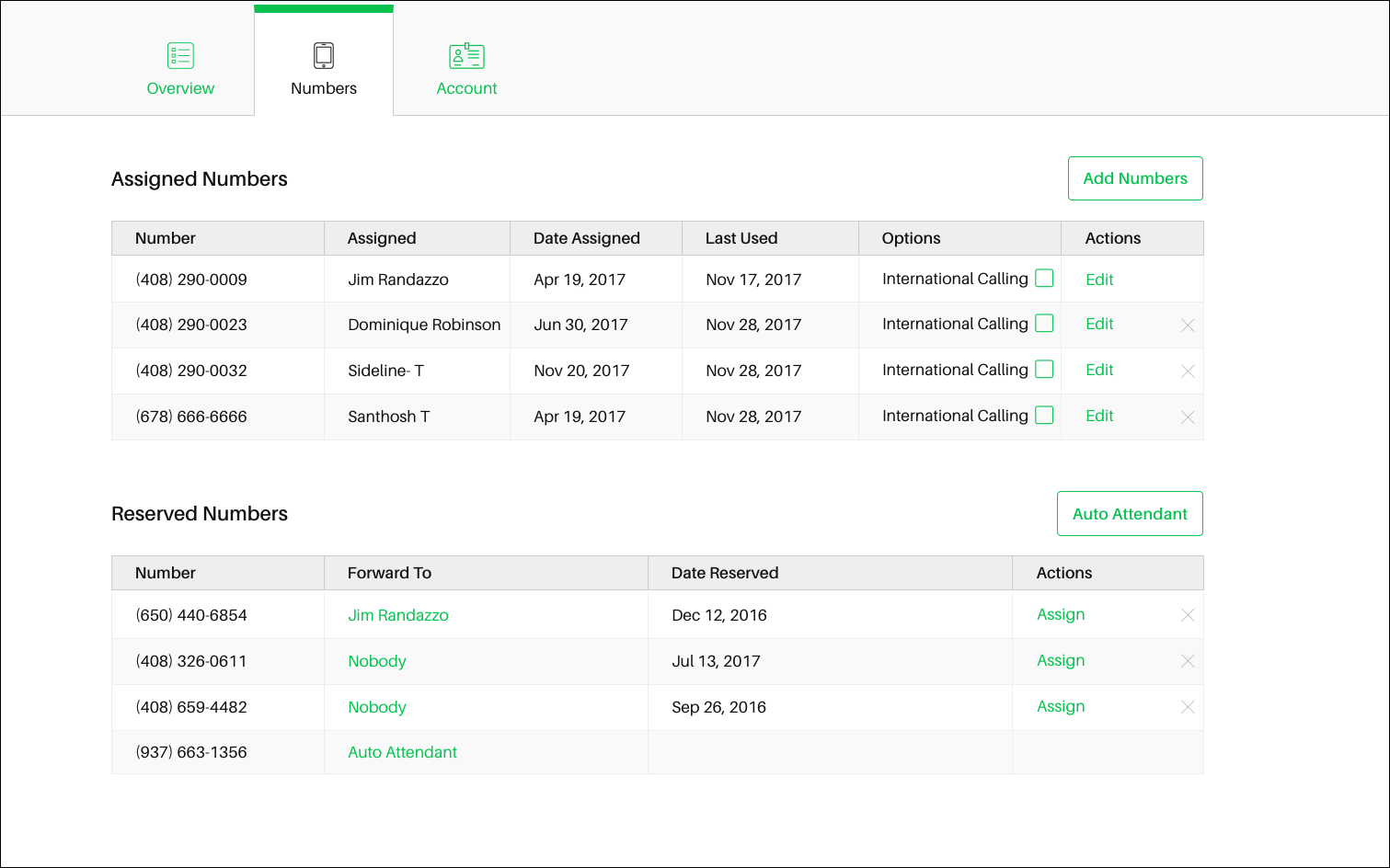 2. Under the Forward To column in the Reserved Numbers table, click on the name of the person you would like to forward calls to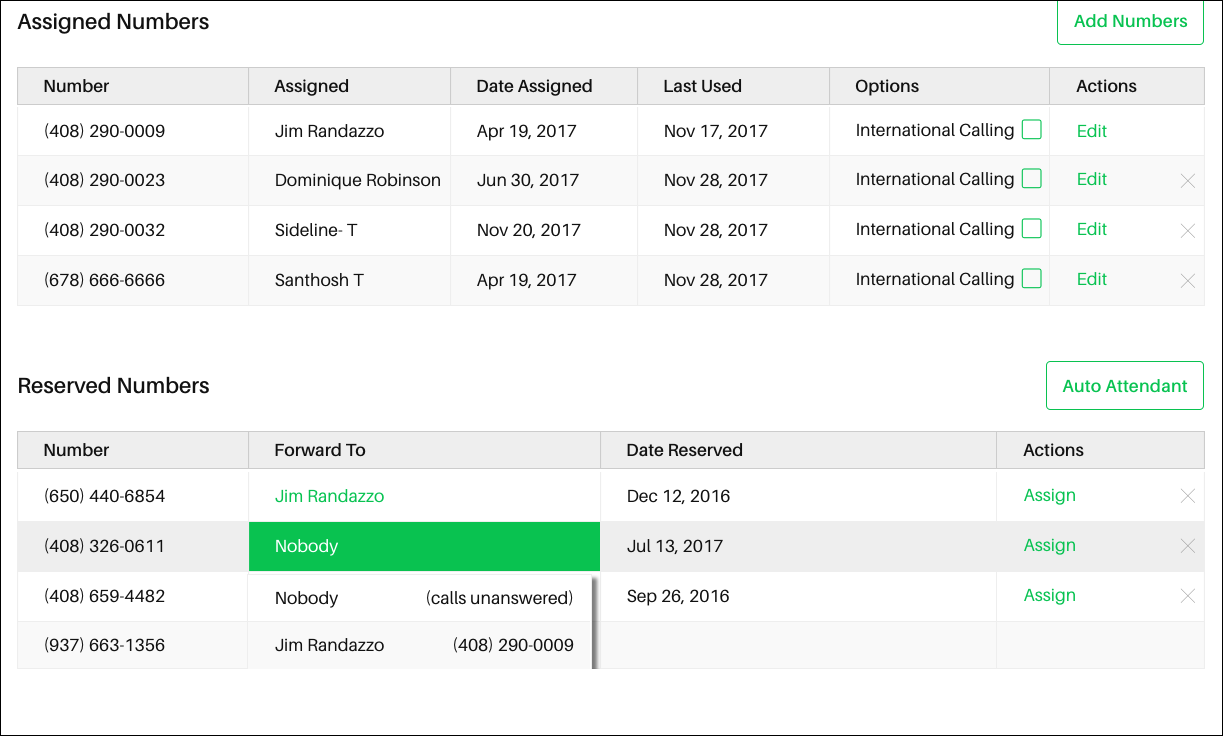 Please Note: When forwarding calls, you will only be able to answer the calls from that forwarded number, you cannot make outbound calls. You will only be able to make outbound calls from the number it is forwarded to.
If you need further assistance or have any questions, please submit a request.