You can forward inbound calls from a reserved number (unassigned) on your account by navigating to the Numbers tab within the admin portal.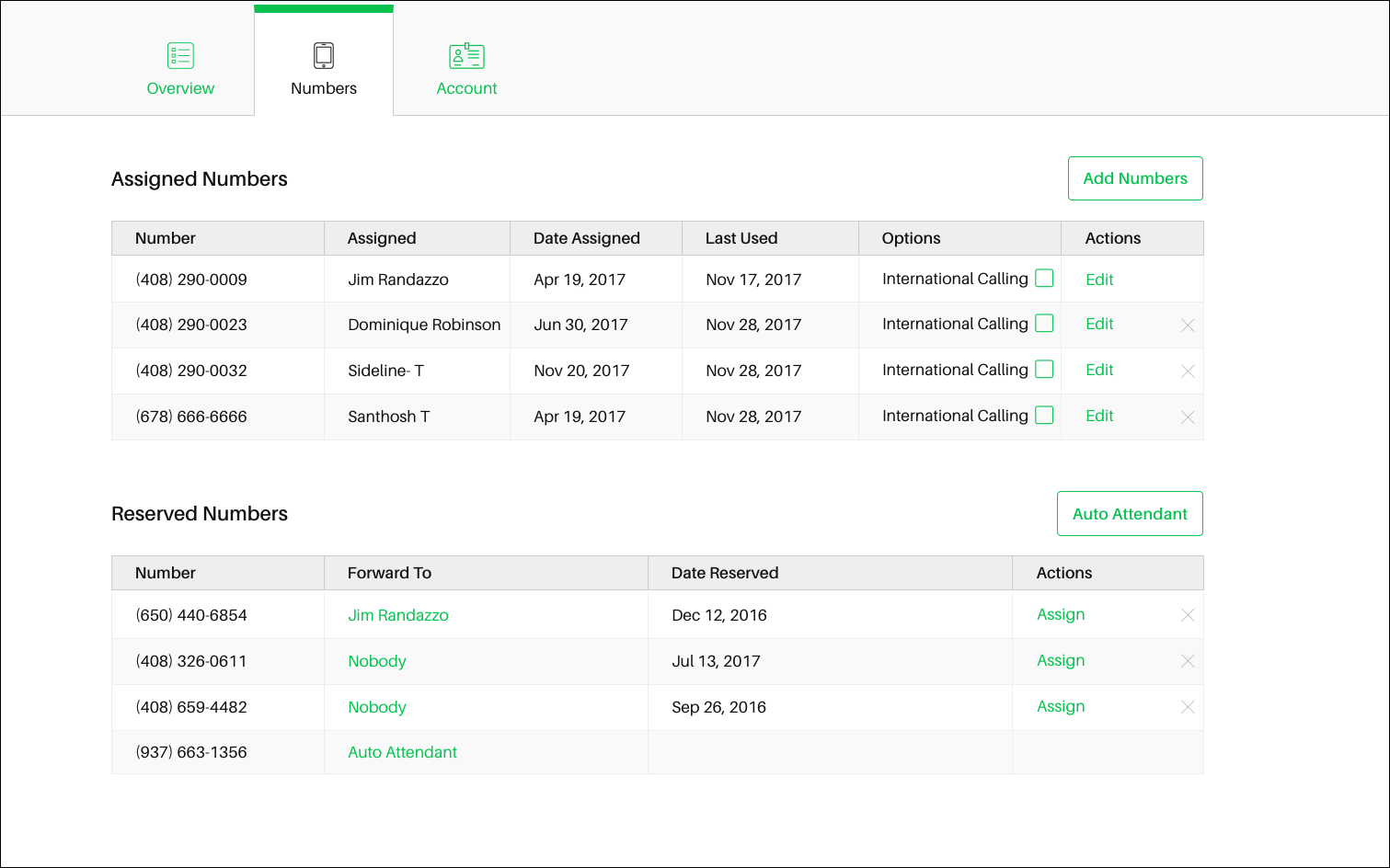 Under the 'Forward To' column in the Reserved Numbers table, click on Nobody to select the appropriate person you would like to calls forwarded to.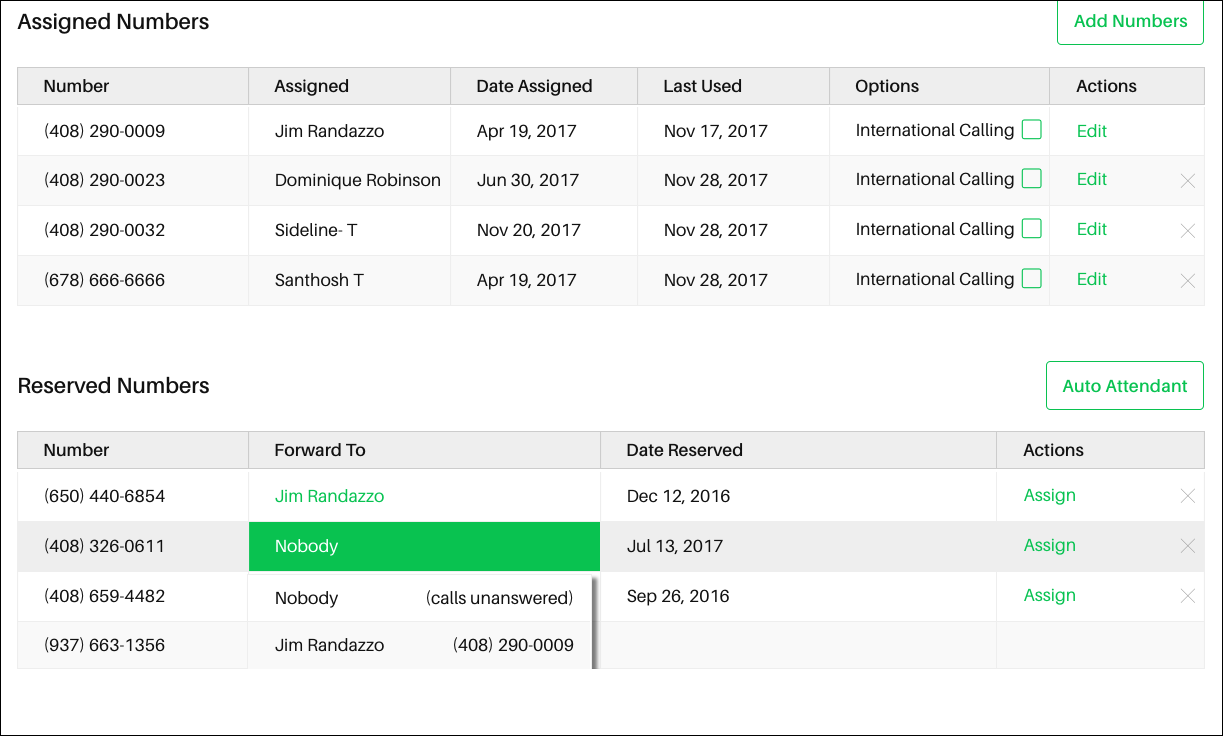 **Note- when forwarding calls, you will only be able to answer the calls from that forwarded number and not make outbound calls. You will only be able to make outbound calls from the number it is forwarded to.
Questions? Feel free to ask our Success Team at success@sideline.com.