Auto attendant is only available for Enterprise accounts and requires you to add another number to your account.
Once you're logged in to the teams portal, you will automatically be in the Overview tab. Navigate to the Numbers tab to add auto attendant.
Click the Auto Attendant button on the right-hand side of the Reserved Numbers table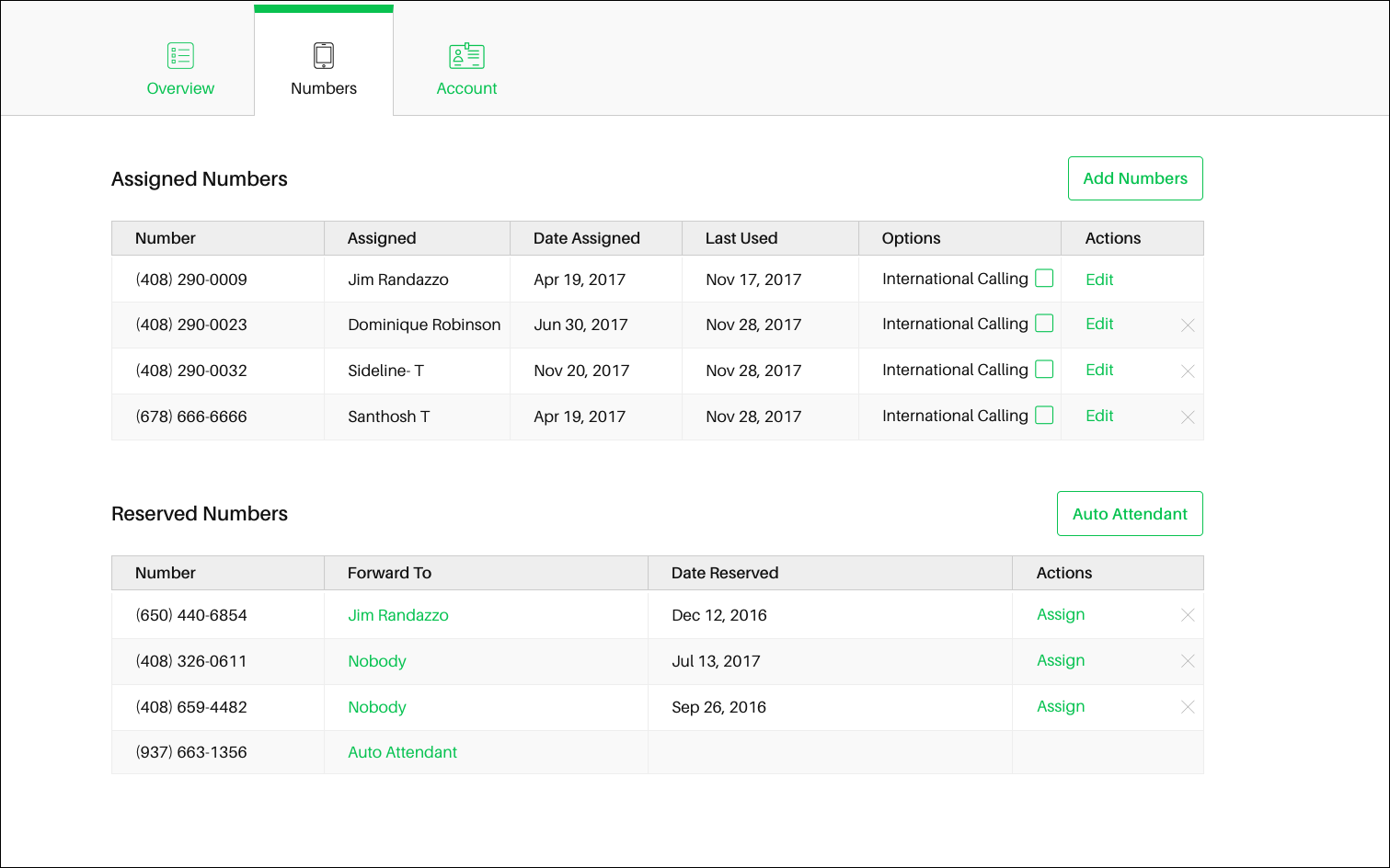 Click the On/Off toggle to turn auto attendant on (the toggle should be green)
Select a reserved number you wish to use as the main line of contact for auto attendant
You have the option to leave the pre-populated email or change it to a different email that you wish to have the voicemails sent to
Fill in the greeting for each prompt- you may add up to 10 prompts/phone numbers!
You have the option to use the text-to-speech greeting OR record your own voice greeting 
Note: The text-to-speech option only allows up to 20 edits/changes per day*, once you reach the maximum attempt, you will not be able to edit your auto attendant until after 24 hours.
*Pro tip: When recording a voice greeting, we recommend using headphones with a built in microphone as this will provide the best quality. 
 The number in reserved will then show that it is forwarded to the auto attendant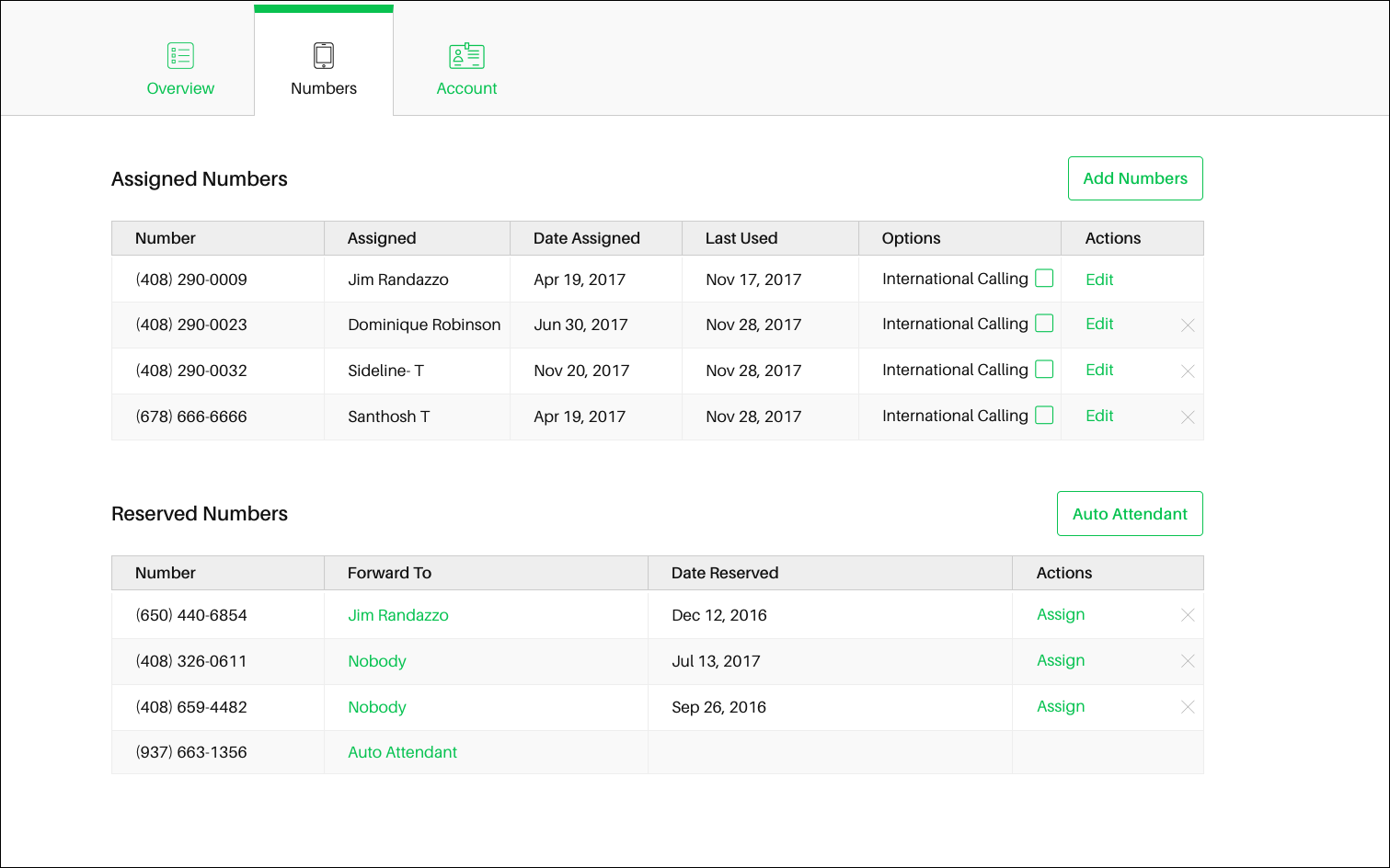 You can edit the auto attendant settings as frequently as you like! The changes are affective immediately. 
Have any questions? Feel free to contact our Success Team at success@sideline.com and we'll gladly help!
<Previous Article                |                 Next Article>