Auto-attendant is only available for Enterprise accounts and requires you to add another number to your account.
Each Sideline number is $9.99/month
To setup Auto-Attendant, you will need a minimum of two lines

Minimum of one line for a person(s)
One phone line for Auto-Attendant
To set up Auto-Attendant:
Once you're logged in to the web portal, you will automatically be in the Overview tab.
Navigate to the Numbers tab to add auto attendant.
Click the Auto Attendant button on the right-hand side of the Reserved Numbers table
Click the On/Off

toggle to turn auto attendant on (the toggle should be green)
Select a reserved number you wish to use as the mainline of contact for auto attendant
You have the option to leave the pre-populated email or change it to a different email that you wish to have the voicemails sent to
Fill in the greeting for each prompt- you may add up to 10 prompts/phone numbers!
You have the option to use the text-to-speech greeting OR record your own voice greeting
For more information on voicemail within Enterprise, visit our Help Site Article, "Voicemail FAQs" for tips on custom greetings and more.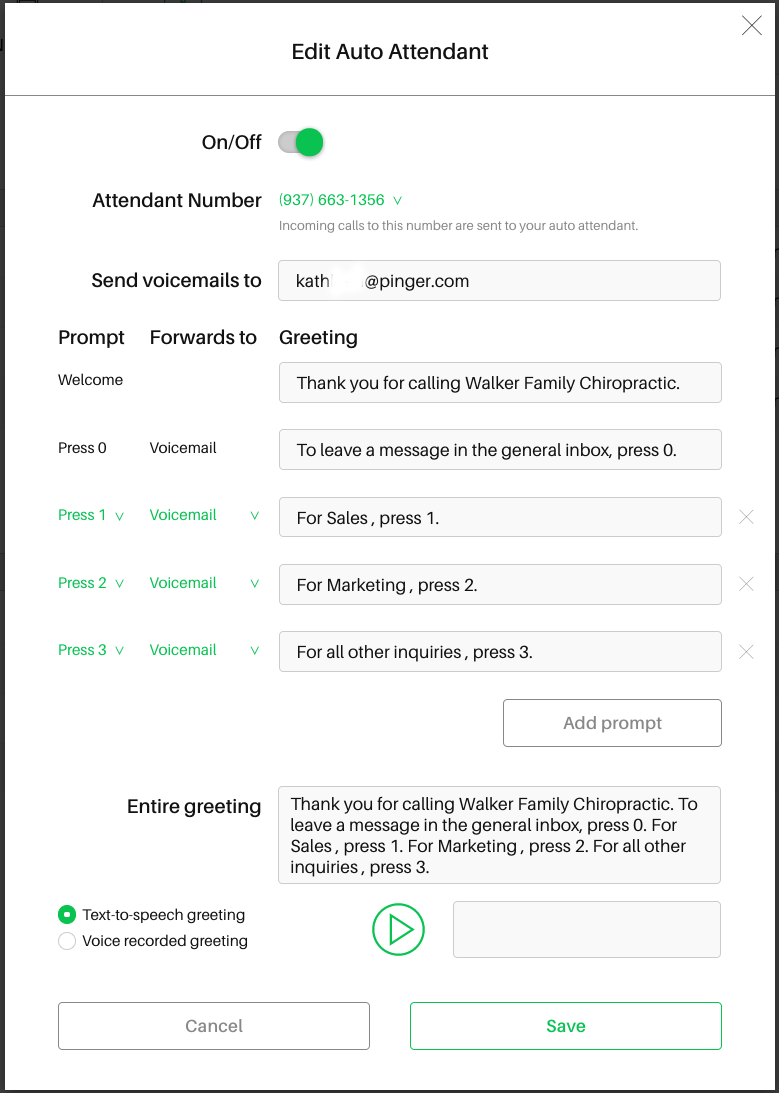 The number in reserved will then show that it is forwarded to the auto attendant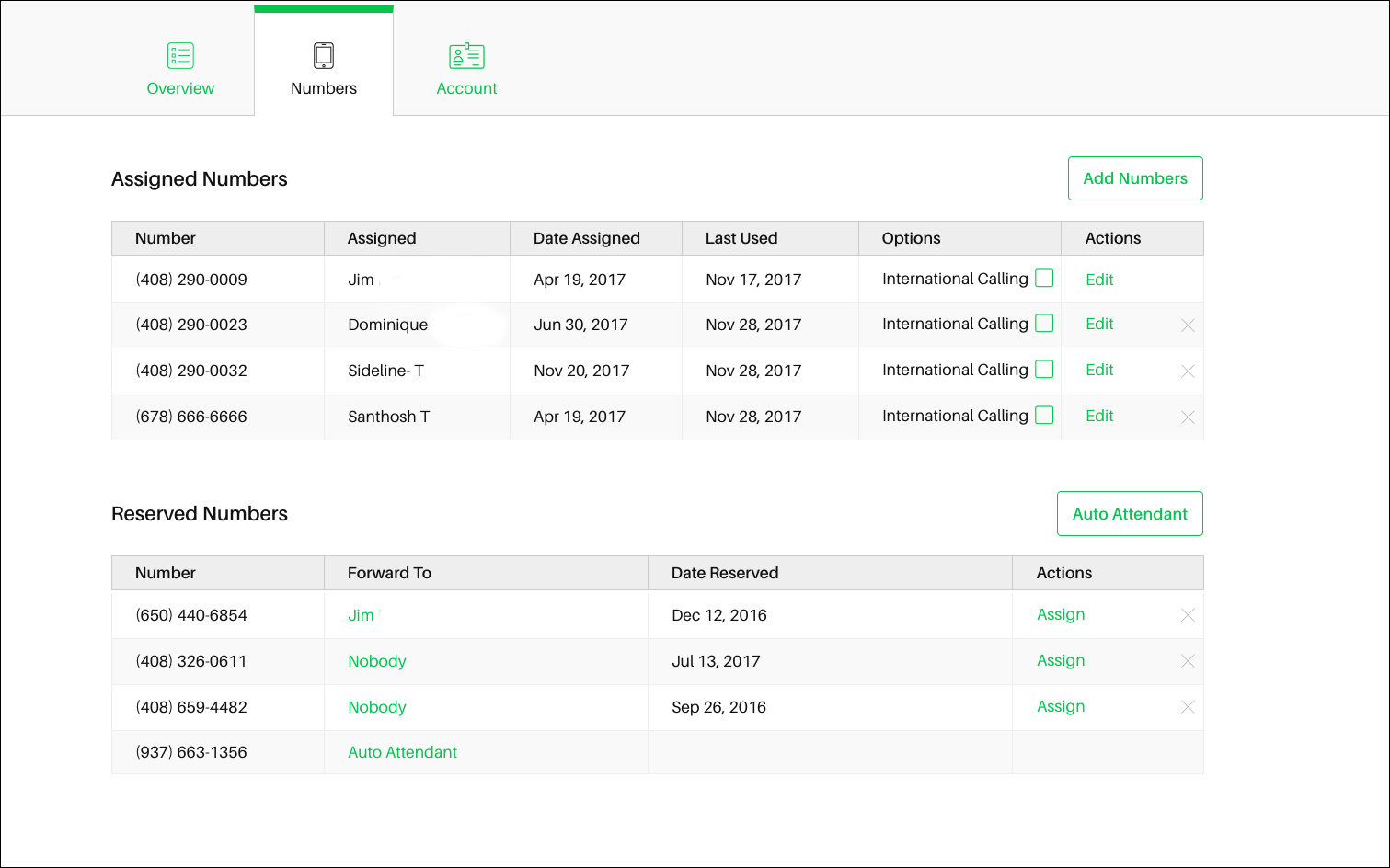 You can edit the auto-attendant settings as frequently as you like. The changes are effective immediately.
Please Note: You cannot place an outbound call from the Auto-Attendant.
If you need further assistance or have any questions, please submit a request.