Payment receipts are sent via email every billing cycle. However, if you need a copy of your bill and are unable to locate it in your email inbox, you can simply view & print it via the admin portal. Each receipt will show a break down of charges per line, including any additional features you may have added.
To access your payment receipts:
Navigate to your admin portal
Once you are logged in, you will automatically be in the overview tab
On the right-hand side, you will see billing history

Under billing history, click

print

next to the bill that you wish to view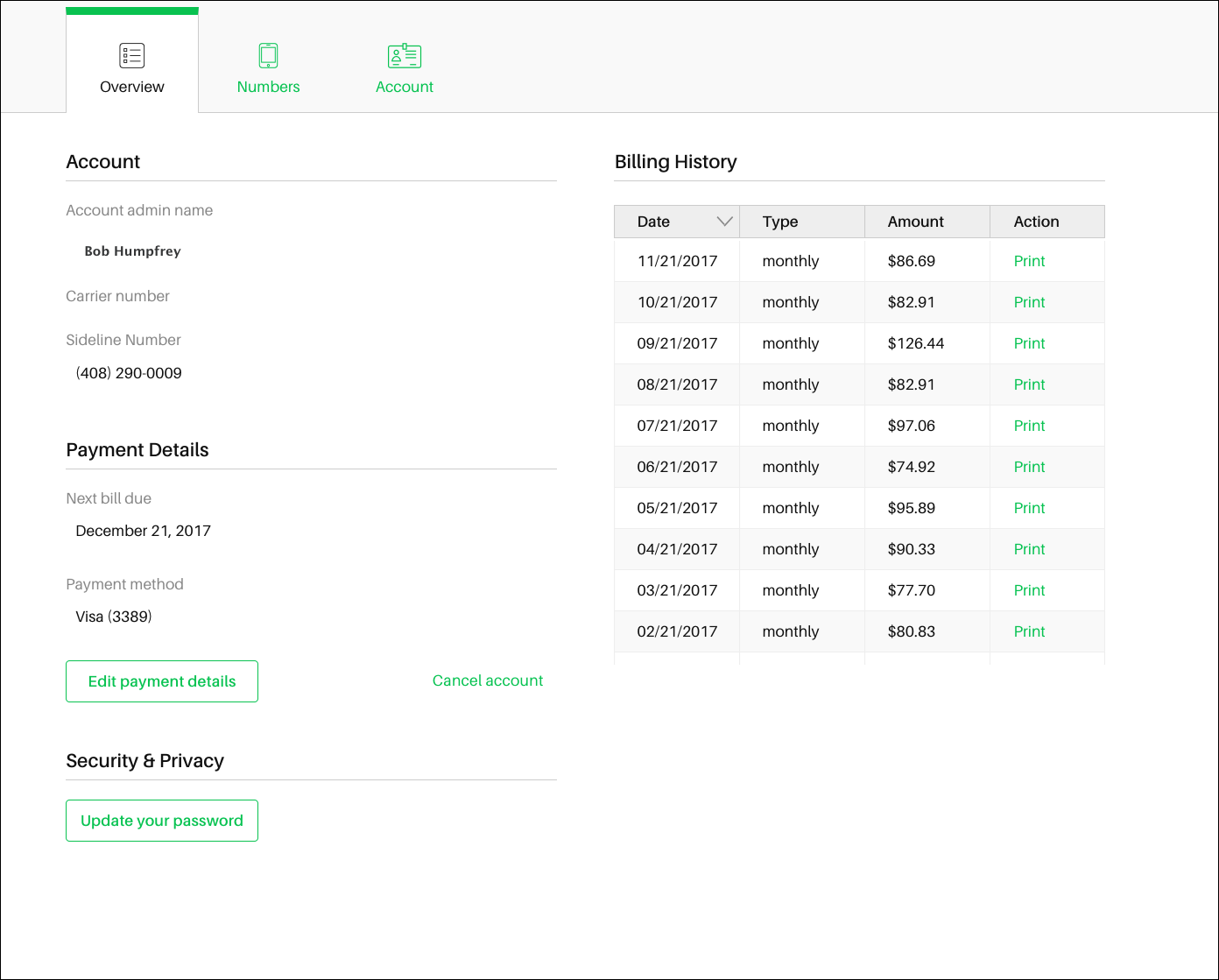 Your payment receipt will open on a new window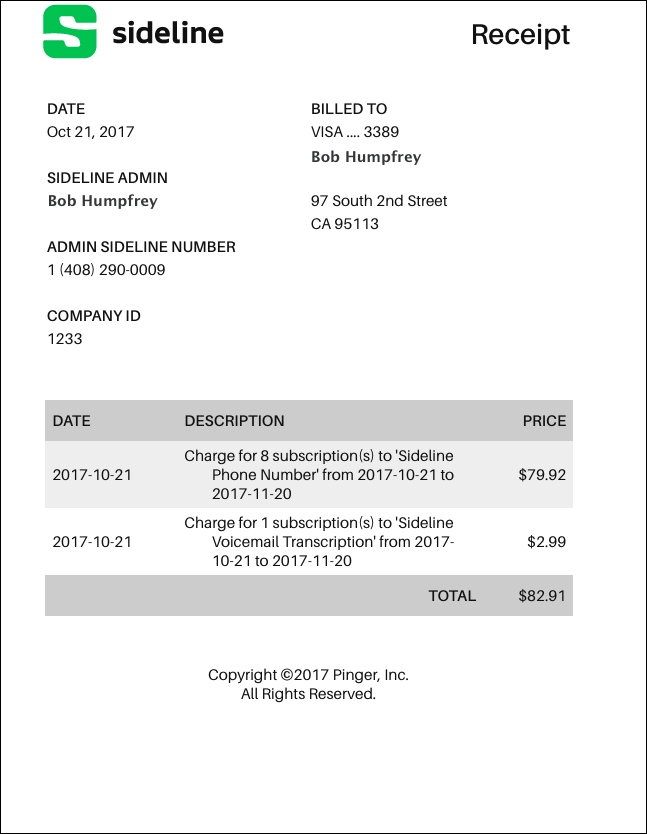 Related articles:
How to print your payment receipts
Understanding the breakdown of your charges
If you need further assistance or have any questions, please submit a request.