Note: The steps outlined in this article apply to Enterprise accounts only.
On your monthly payment receipt, you may see the following:
Charges for additional numbers (both assigned and reserved):

$14.49 per line per month (or a pro-rated amount)
Charges for additional (optional) features:

International calling - $14.99 
If you added additional features or Sideline numbers mid-way through your billing cycle, you may see the description on your receipt as a "Pro-rated" charge. The pro-rated amount is calculated from the day you added the feature/number to the day of your next billing cycle.  
See the screenshot below for an example:
The Date column represents the date of when each feature or number was added to the account.
The Description provides details on what the charge is for: added feature or Sideline number and if it was pro-rated.
The Price column indicates the total amount for each charge. You may notice the difference in amounts, as you may have added features and/or Sideline numbers on different dates.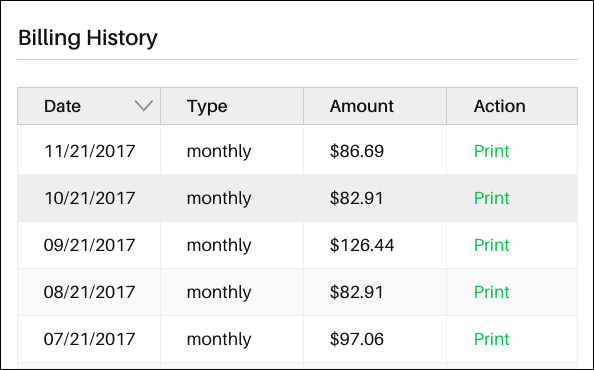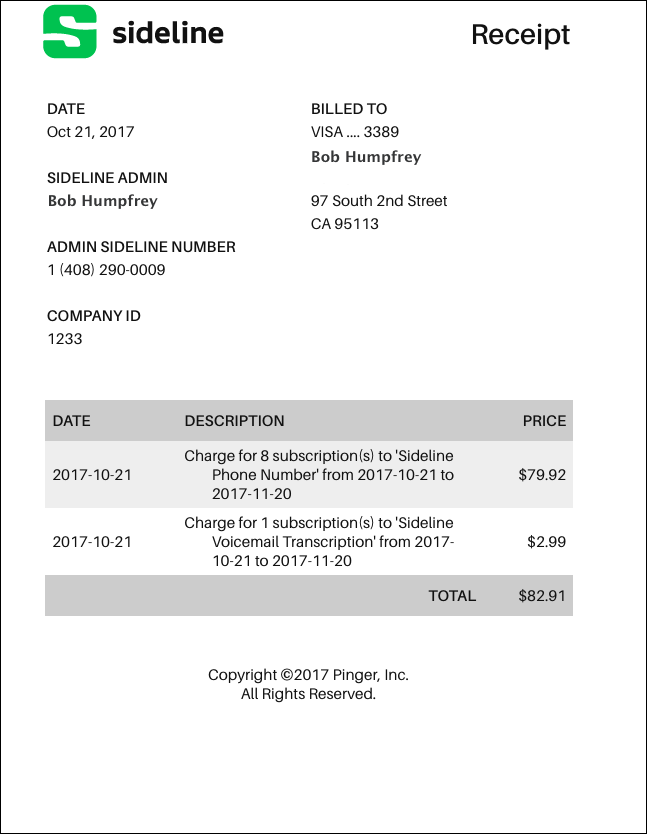 If you notice any errors on your billing statement, we ask that you do not dispute any charges with Stripe. Instead, please reach out to us so we can make the necessary corrections. For assistance with this, please submit a request.