We try to make the port-in process as easy as possible, but there are occasions that will require you to reach out to support and have us look into your issue further.
If you've received an in-app error (seen below) to "Please contact customer support for this number" or any other error message when attempting to port in, please click the link below for further information and troubleshooting steps.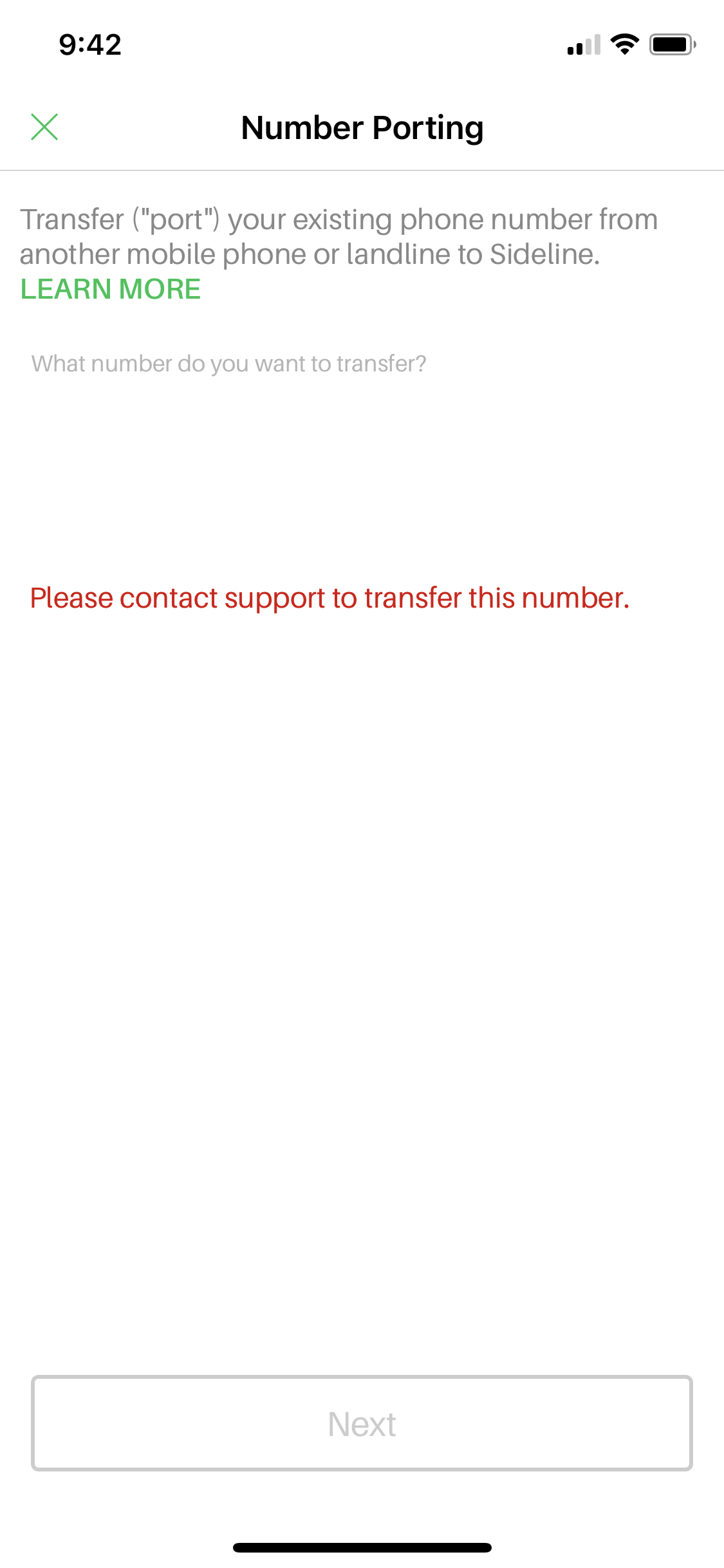 If you have any questions regarding your port request, please submit a request below or view our 'Porting In' section.