Please Note: This feature is not available for Android users at this time.
Do you notice a difference in the actual number of unread messages displayed in your inbox and what is being displayed as "unread" on the Sideline app logo?
If so, there is a setting in Sideline that will remove the "unread" message count seen on your Sideline app.
To "mark all message as read" in Sideline:
Go to your Sideline Settings
Tap Mark All Messages as Read
Tap OK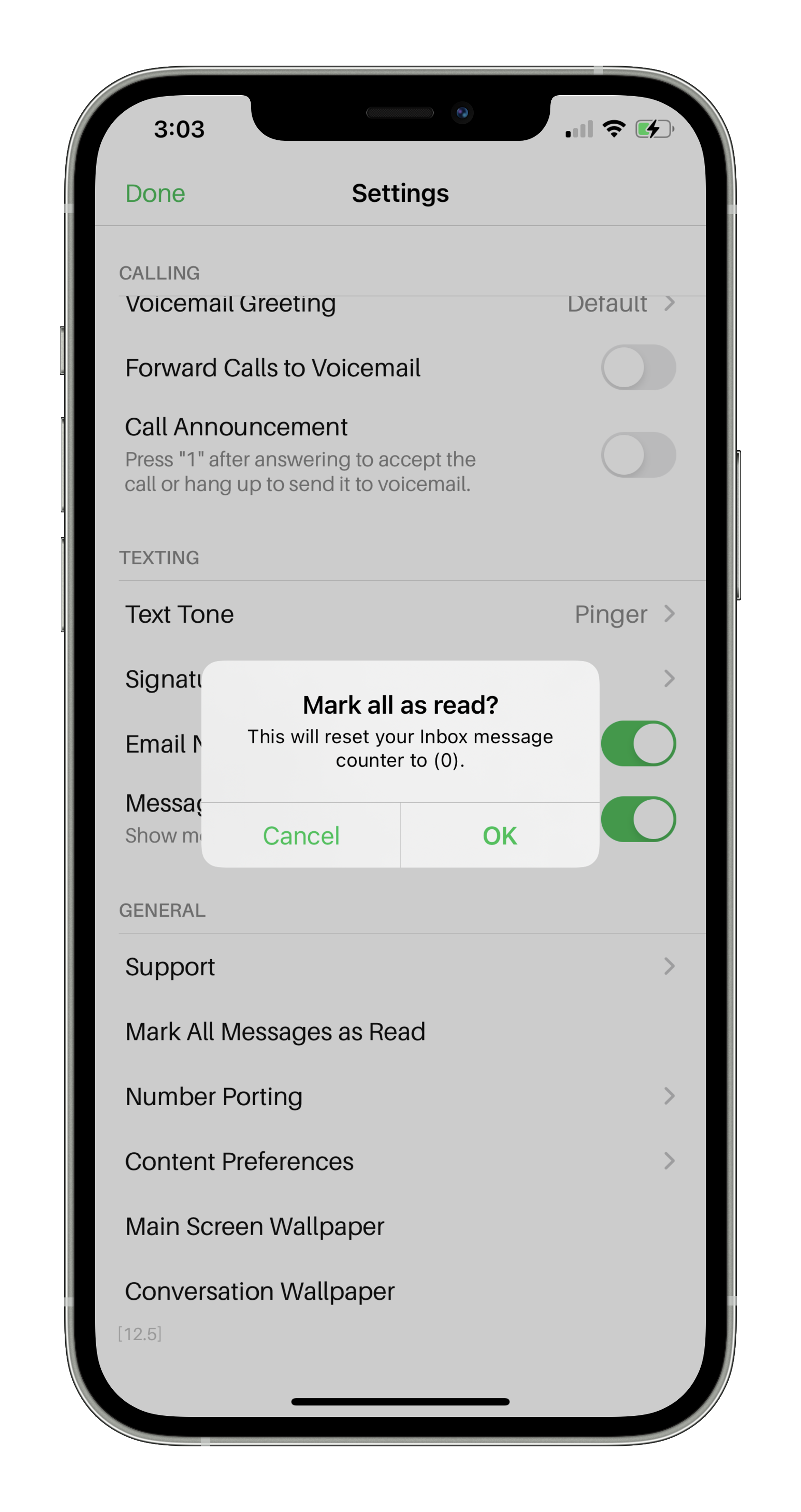 If you have clicked this in error, simply tap Cancel which will route you back to your Settings.
If you need further assistance with troubleshooting notification issues, please visit our help site article, "Notification Troubleshooting" for more information, or reach out to our support team by submitting a request.