Sideline's Spam Recognition feature helps you identify what incoming phone calls could be spam. You will be notified of potential spam on the incoming caller ID screen, as well as in your inbox after a missed call or voicemail from an unknown number.
Note: This feature is included with your Sideline subscription and is available for both iOS and Android customers.
Limitations
Unfortunately, the spam recognition feature is unavailable for:
Sideline accounts are currently in a limited state (aka accounts who are not paying for Sideline or no longer have a subscription)
How to recognize a Spam call
1. Incoming call Screen
An incoming call that Sideline has identified as spam will display with "Spam" then the number that is calling you (as seen in the picture below)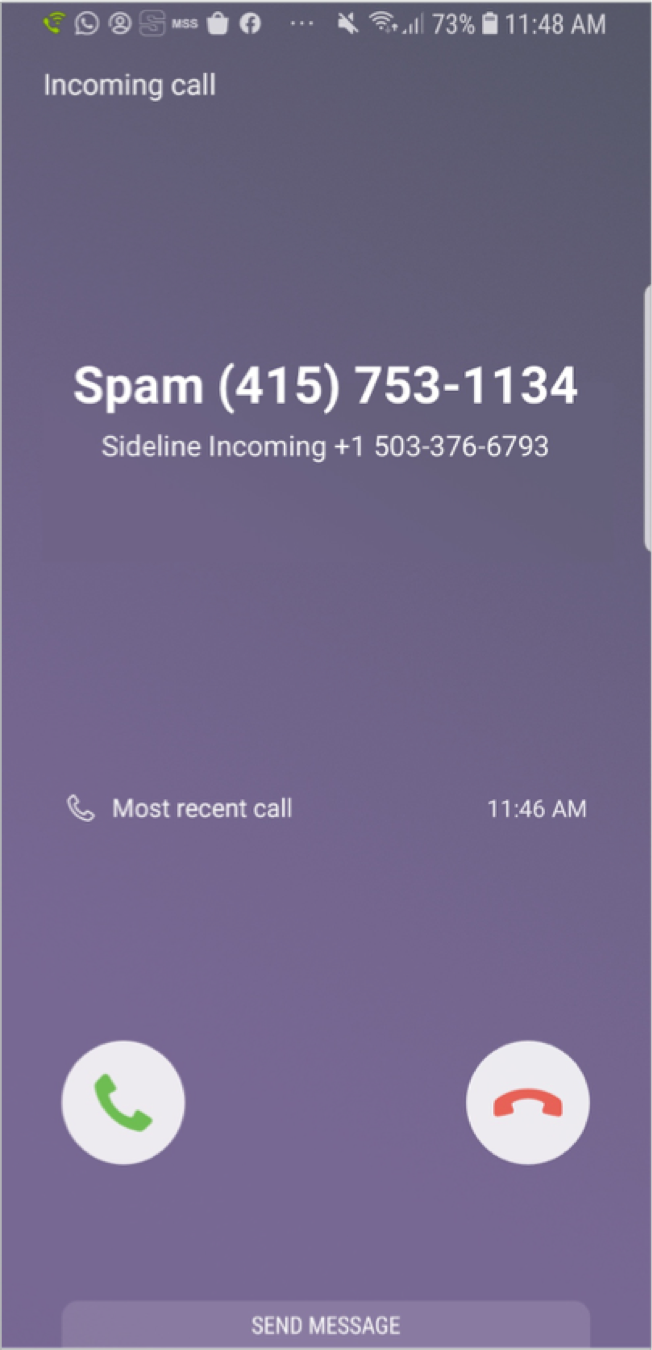 2. Inbox
"Spam" will be below the number in your Sideline inbox.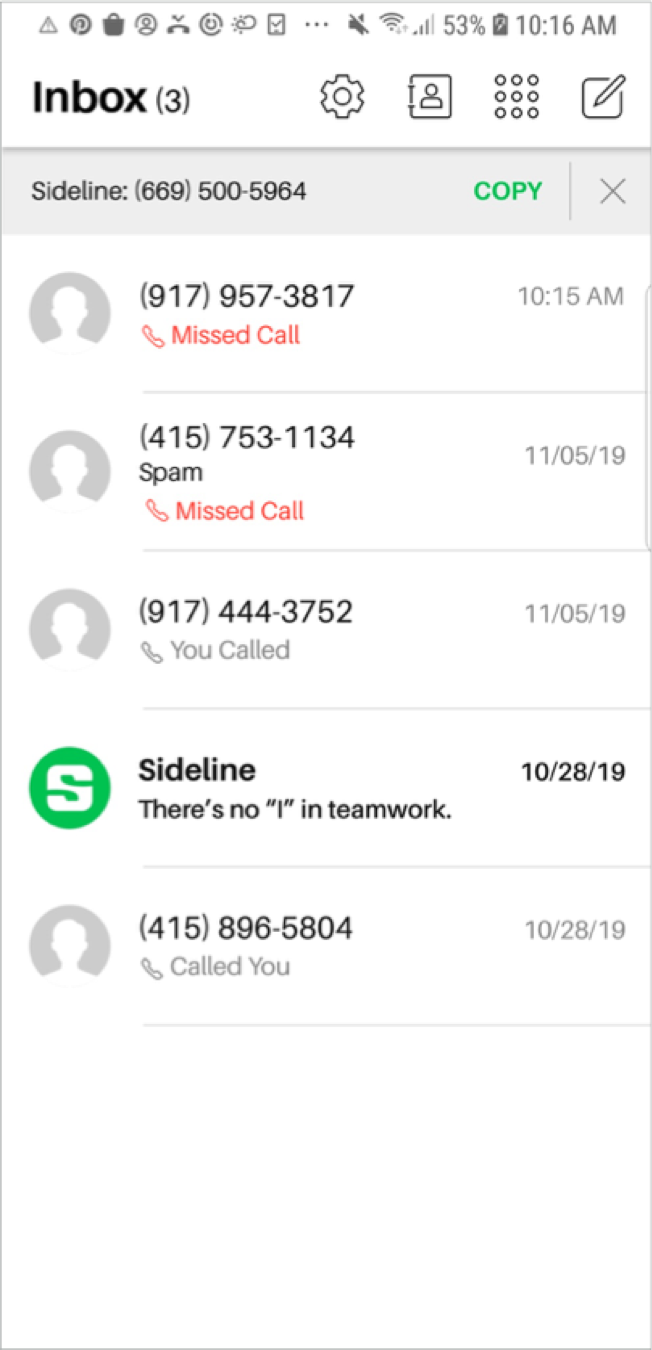 3. Conversation
If you're in an individual conversation, "Spam" will be displayed underneath the incoming phone number.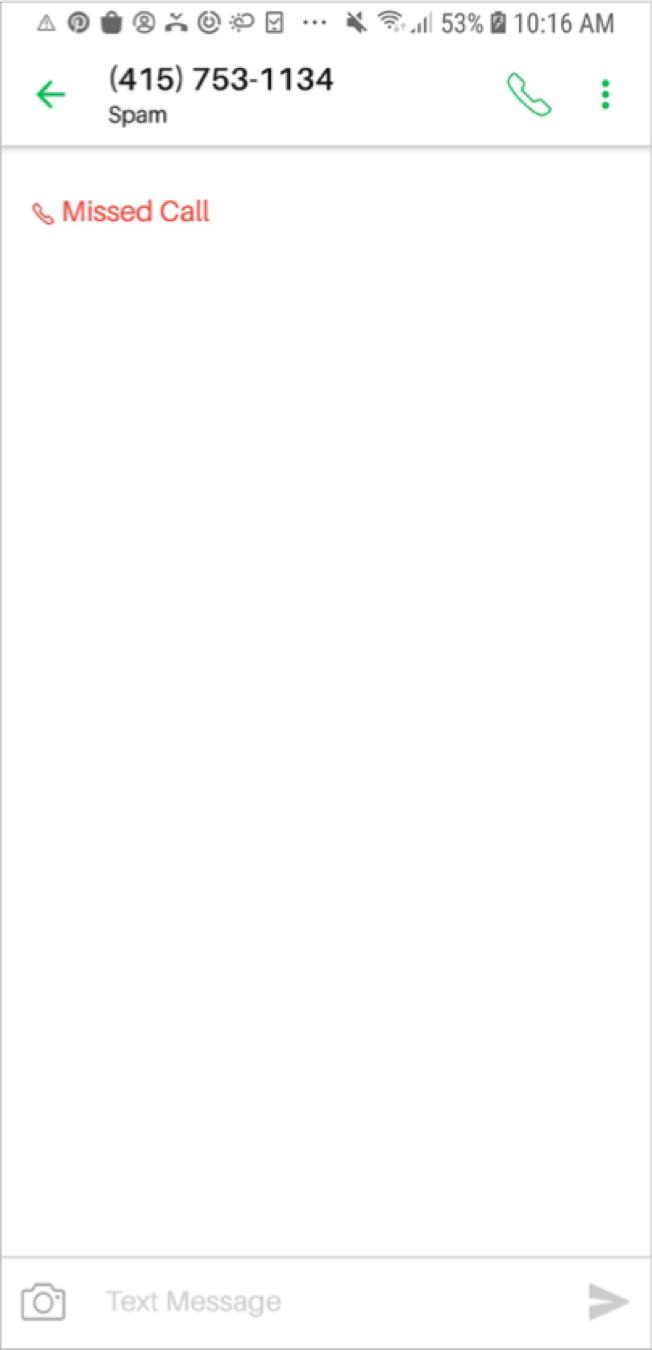 Can I remove a call marked as "spam?"
If you have a call that was marked as spam, but it is a legitimate number, you can remove the "spam" label on the number.
To do so:
Enter the conversation with the number that is marked "spam"
Send a message or call the user
The spam label will be removed once step #2 is completed
If you need further clarification on the spam feature or are having trouble with this functionality, please submit a request.