You can check the status of your port-in request on the Settings page under Number Porting.
You will see either:
Pending = Port is currently in-process.
Needs Review = Port was rejected & you will need to contact support for further assistance.
Note: If the port has been rejected, as a first step, please confirm that the PIN your carrier provided is correct. An incorrect PIN will result in a rejected port-in request. You may need to request a PIN reset with your carrier and resubmit the port again.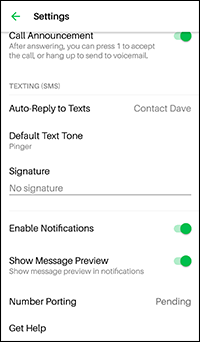 Questions? submit a request.