Note:
Voicemail to Text is unavailable for Team Number accounts.
Sideline's 'Voicemail to Text' feature comes standard with your subscription & automatically transcribes your voicemail into a text message to let you read your voice messages on the go.
Where will the transcription be located?
Since Sideline does not have an in-app voicemail box, each voicemail is contained within the message conversation itself.
To view the voicemail transcription:
View your inbox
Locate the conversation with 'Voicemail' displayed under the contact name/number
Tap the conversation and you'll see the transcribed voicemail under the recording (as pictured below)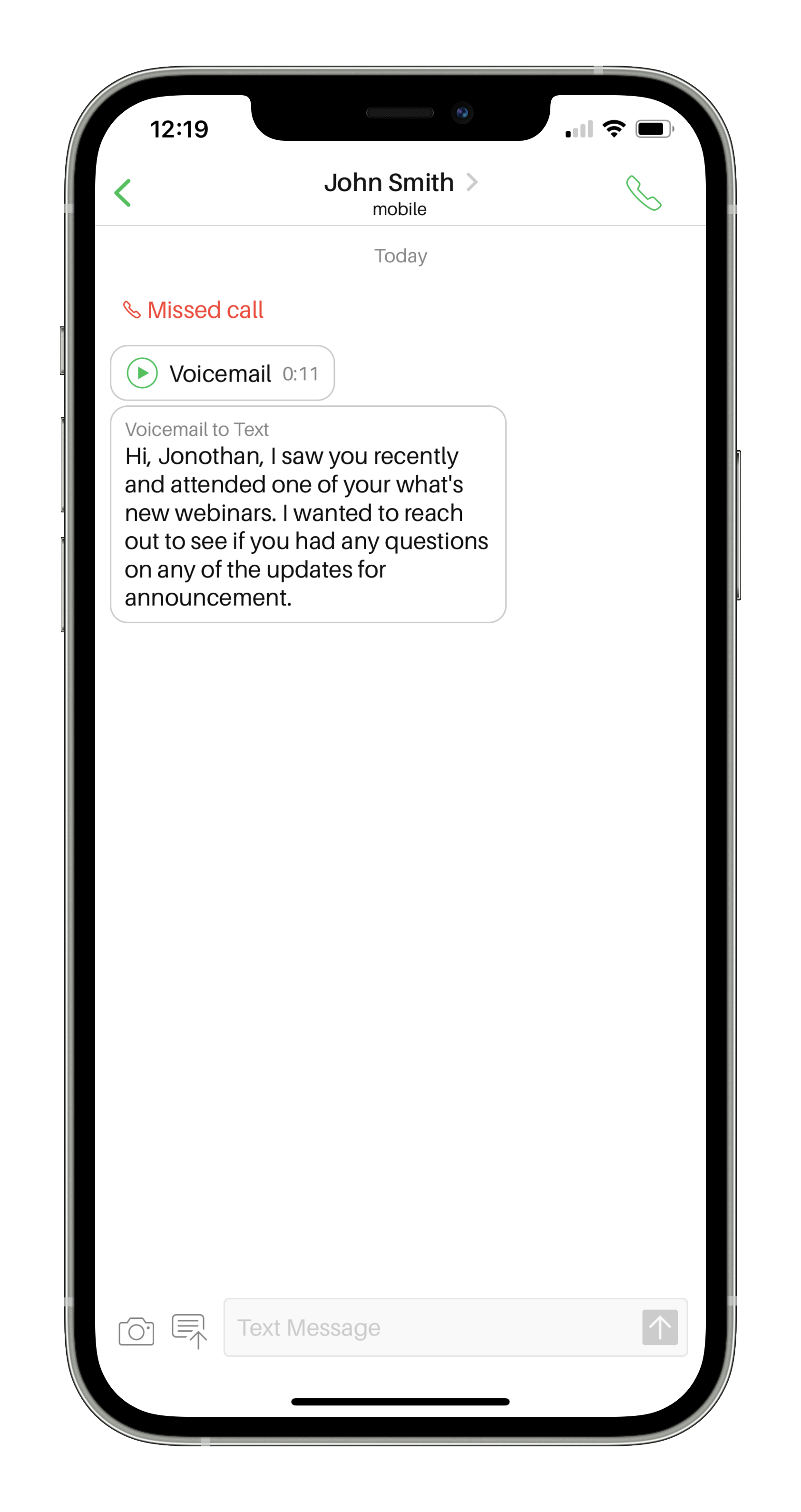 Note: If you have push notifications enabled, you'll receive the transcription on your lock screen as well.
Limitations:
Voicemail transcription is only available in English.
There is no option to disable voicemail to text.
FYI:
We use a 3rd party vendor for all voicemail transcriptions, thus we have zero control over any inaccuracies. We apologize for any inconvenience.
Questions? Submit a request.