Sideline Marketing will occasionally send text messages to the app that include promotions & tips on how to maximize your use of Sideline. If you wish to temporarily disable these messages and/or no longer wish to receive these messages, you may do so by following the steps below.
App 'Settings'
Scroll and tap 'Content Preferences
Tap 'Content Notifications' to toggle on or off at anytime

Green indicates that the feature is enabled (as seen in the image below)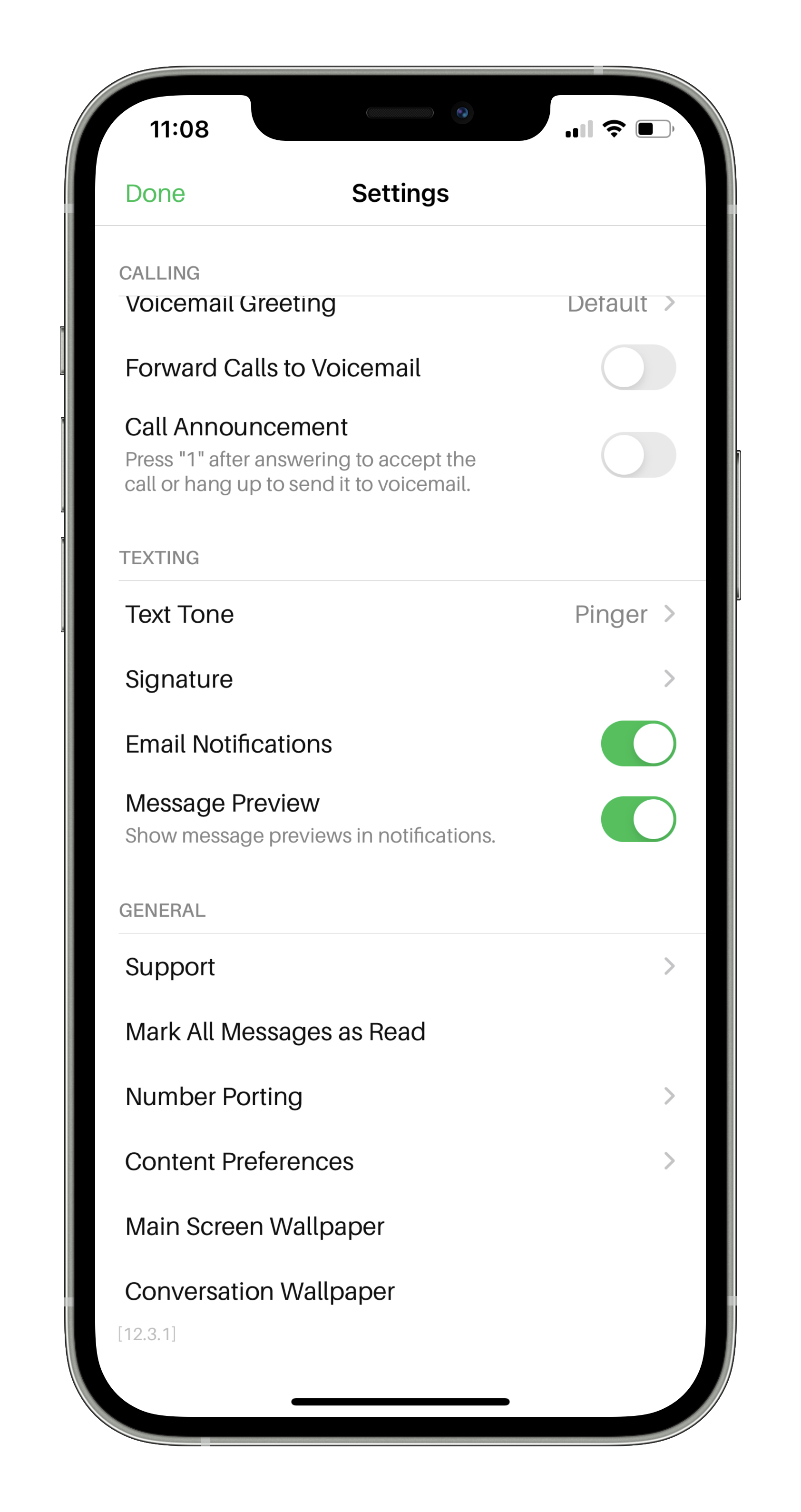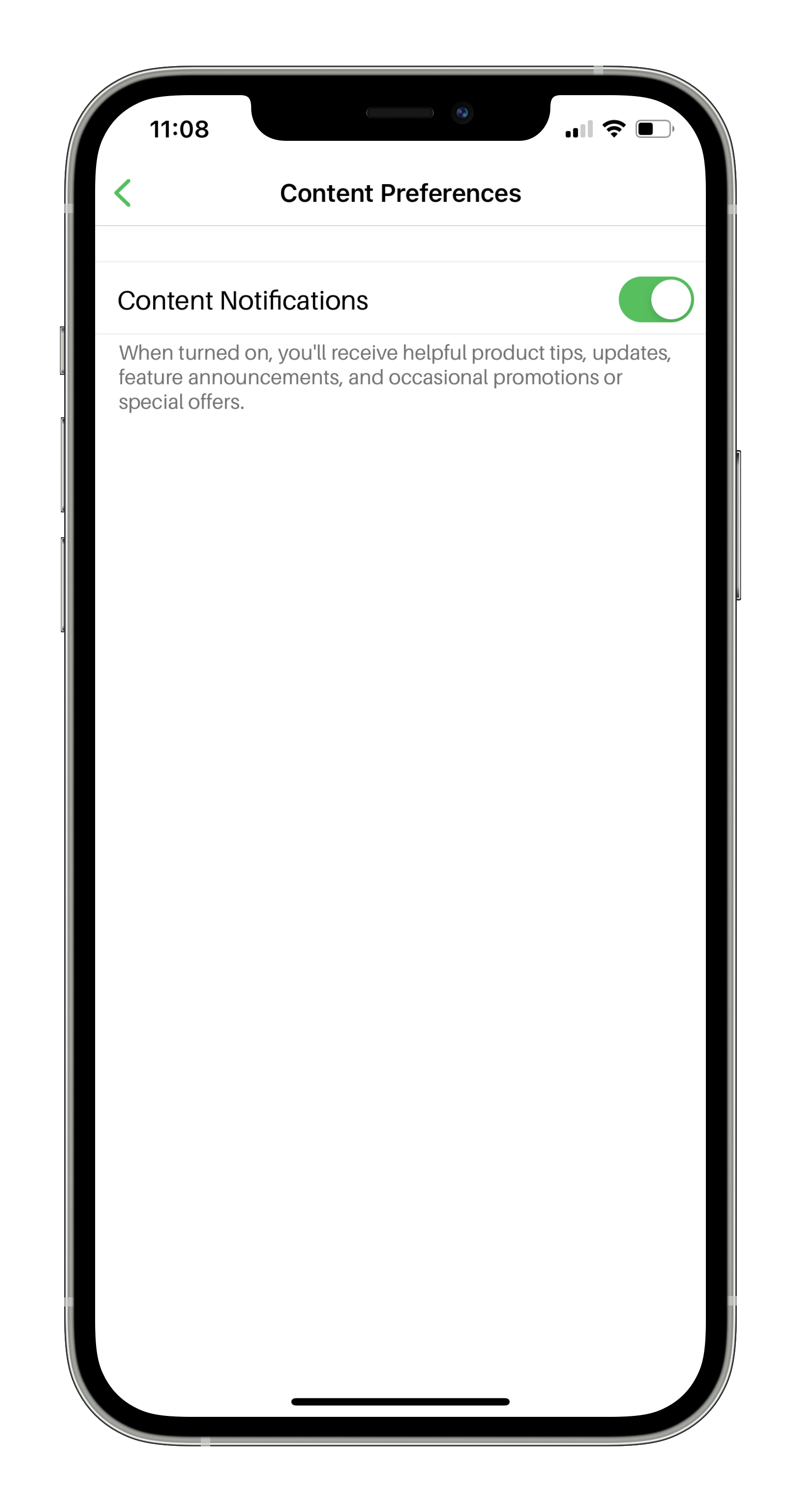 If you have further questions or wish to be removed from all future marketing communications, please submit a request.