Note: Sideline Web only supports Standard & Enterprise accounts. Team number accounts cannot access nor use Sideline Web at this time.
Sending and receiving messages through the Web is simple with Sideline Web Messaging. Topics included in this article:
How to Login:
After you've downloaded and created a Sideline account (instructions for Web or Mobile sign up), you will use your Sideline number and password to sign in via the Web.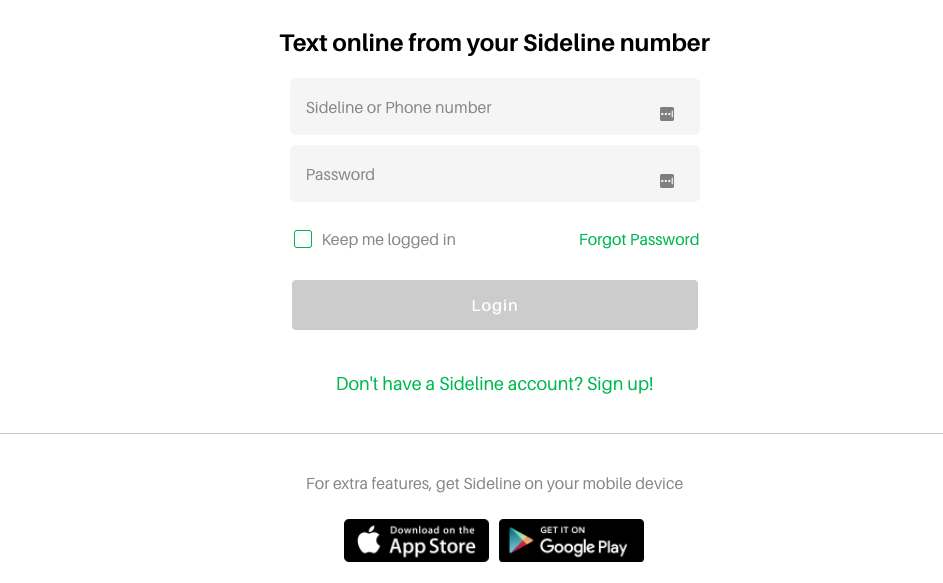 Inbox View
Once you've logged in, you will be taken straight to your inbox where you can view your existing conversations, create a new message, and more.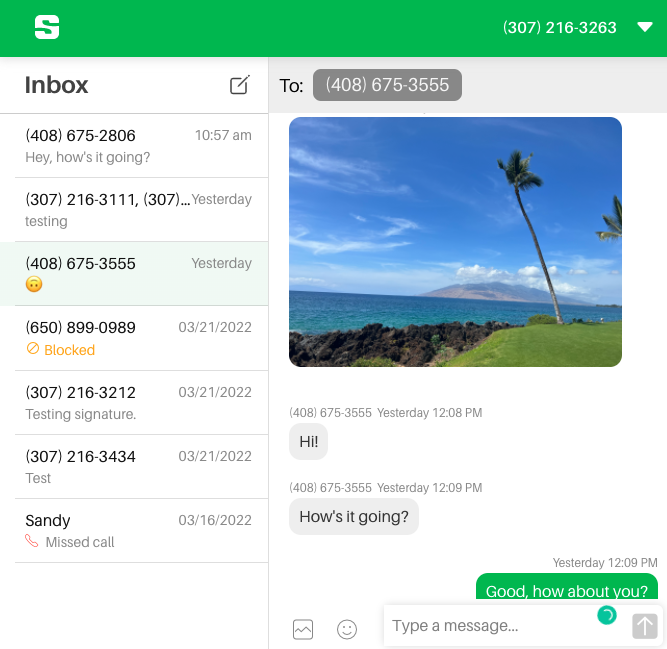 Getting Started
Once you have created an account and are logged into Sideline Web, you have a few settings options to help you get started:
Sync your Google Contacts. Click here for more info.
Create a Web-based signature. (Tap , tap Settings, enter your signature, and tap save.)
Enable Desktop Notifications. (Tap , tap the button to enable notifications)
Composing a new message
Tap the at the top of the screen to compare a new message.
In the 'To' field, enter the number or contact name and press enter (or tab).

The number/name will be gray (pictured below) if you've entered the recipient info correctly. If the name/number is green, please press enter or tab.
You can add up to 10 recipients to a group message.

Type your message into the text box.
Press the (or enter on your keyboard) to send the new message.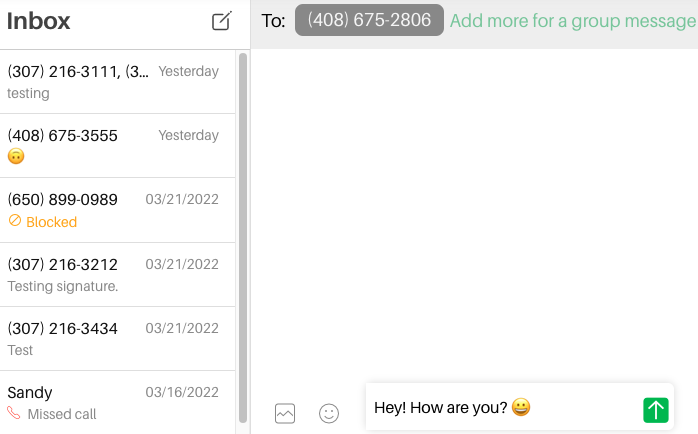 Replying to an existing message
Locate the conversation in your inbox and press to open the conversation.
Type your reply into the text box.
Press the (or enter on your keyboard) to send the new message.
Tip: To send a message that has multiple paragraphs (pictured below), hold down SHIFT and press enter and you'll be dropped down to the next line.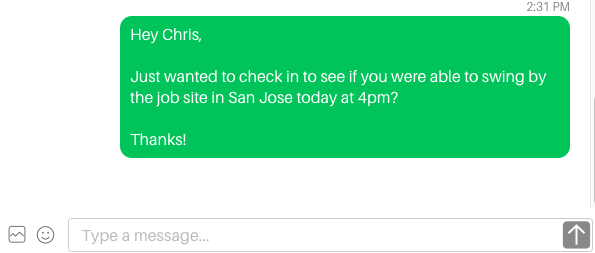 Deleting Conversations
Note: You cannot delete individual messages, calls, or voicemails within a conversation while using Sideline Web. You only have the ability to delete an entire conversation.
If you wish to remove certain message(s) from Sideline Web, you will need to delete them from the Sideline app.
Important:
Deleting messages/conversations/voicemails is a

permanent action. They cannot be recovered by you or Sideline once they have been deleted.
If you delete message(s) on Sideline mobile, they will also be deleted in Sideline Web.

Tip 1: If your Web conversation contains the messages even after you've deleted them from the app, please

refresh your web browser.
Tip 2: If that doesn't work, try

clearing your browser's cache & cookies.
To delete a conversation in Sideline Web:
Locate the conversation in the inbox.
Hover over the existing conversation and press to display a list of options.
Select Delete Conversation.
A pop-up will display to confirm the deletion.
Select Delete.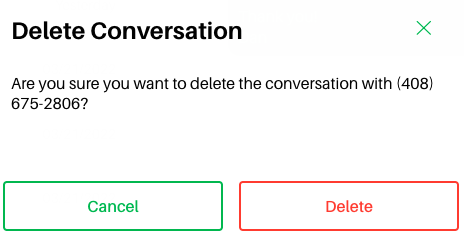 Conversation Options
To make edits to an existing contact or phone number in your inbox, simply hover over the existing conversation and press

The following options are available for individual conversations:
Rename
Delete Conversation
Block number
Set text tone
Please note: Group messages cannot be renamed, blocked, or have a text tone set.
Limitations
You cannot place or receive calls through Sideline Web. However, you will be able to see any missed calls and listen to your voicemail messages to help you stay connected.

You cannot delete individual messages or calls in Web.

Team Number accounts are not compatible with Sideline Web at this time.
If you have any questions, please submit a request.