After much anticipation, you now have the option to send/receive messages through the Web!
To use this feature, you will need to already have created an account through the app to be able to login through the website. 
To get the app, click here!
When logging in to the website, please enter either your mobile number or Sideline number.
If you have forgotten your password, please click the Forgot button to have a reset link sent to your registered phone number.
*To reset your password from the app's login page, tap Forgot Password. This will also send a reset link to your registered phone number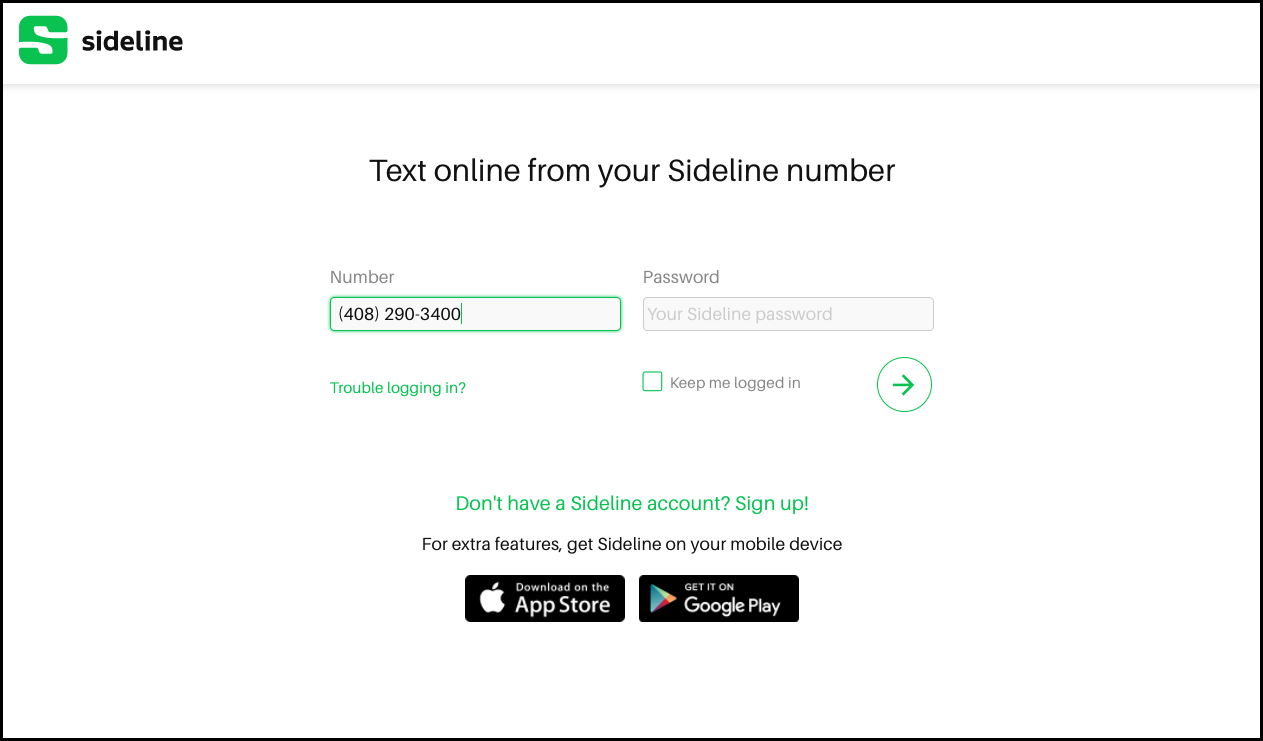 Once you're logged in, you will be taken straight to your inbox. To start a new message, tap the pencil icon on the left. To continue with a conversation, tap on the contact you'd like to chat with.
Any new messages will be displayed to the right of your contact's name.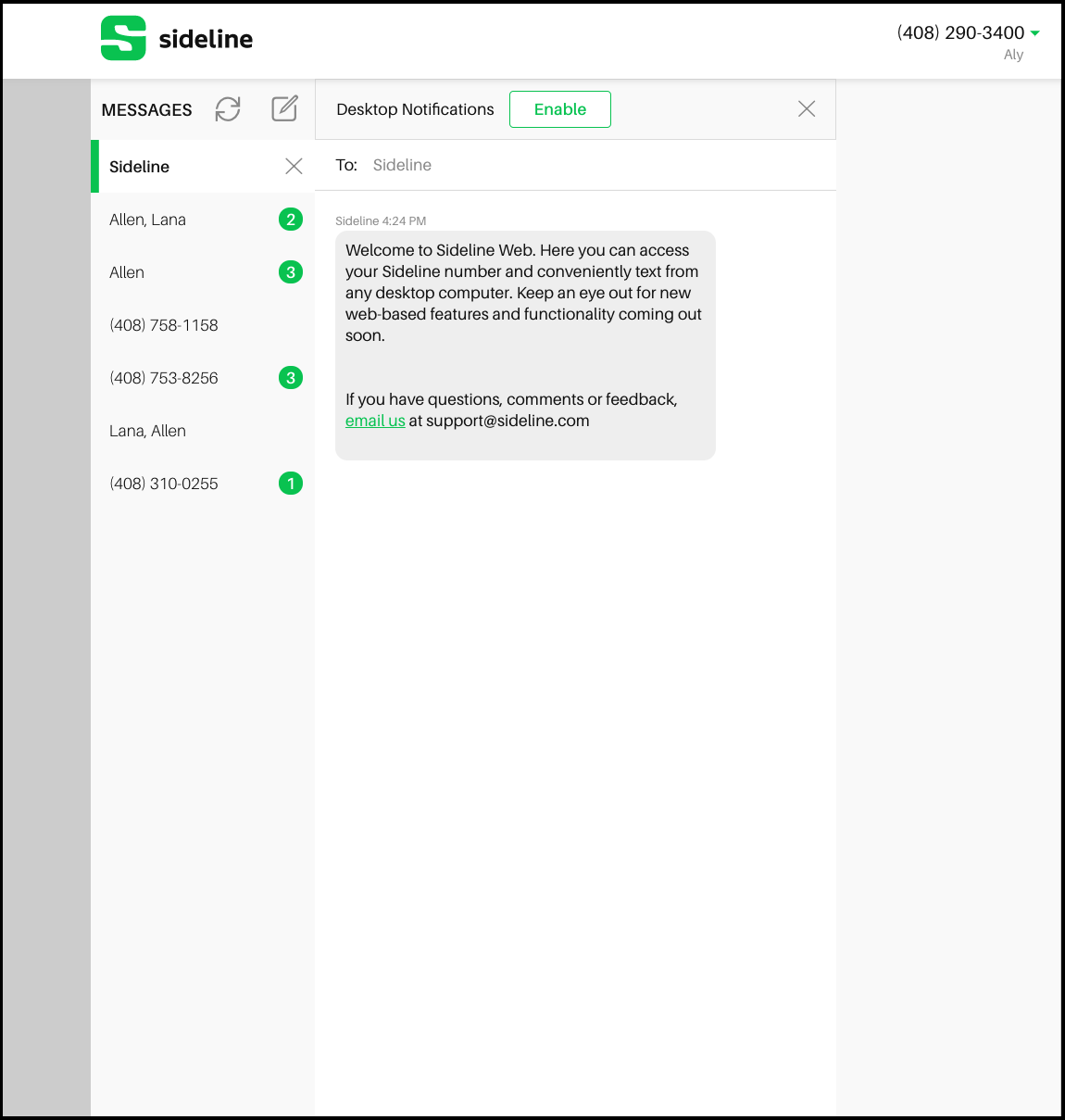 To change the ringtone for your contact or delete the conversation, tap on the little arrow to the right of their name and the options will drop down.
Please note, you will not be able to place or receive calls through the website. However, you will be able to see any missed calls and listen to your voicemail messages to help you stay connected!
If you have any questions regarding Sideline Web messaging, please contact us for more information.