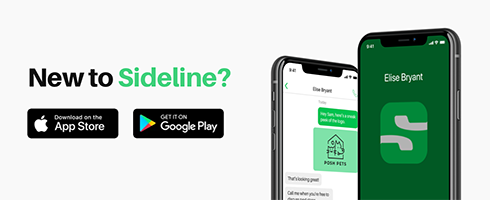 This article is for help with setting up and creating an auto-reply within the Sideline app only. If you need more information on auto-reply for iPhone, please visit Apple Support.
What is Auto-Reply to texts?
Auto-Reply is a Sideline feature that, when enabled, sends an automated text message response to incoming texts when you are unavailable to reply at that moment.
This is beneficial because it shows your friends, family, and/or customers know that you've received their text and will get back to them shortly.
Note: Recipients of your Auto-Reply will only receive your default reply once every 24 hours.
To enable Auto-Reply for text messages:
Sideline Settings
Scroll and tap 'Auto-Reply to Texts'
Tap the switch to enable (the switch will turn green when enabled)
Note: When you enable Auto-Reply initially, it will be set to the default response '- Sent from Sideline', but you have the option to delete that & customize your response (seen below).
To create a custom Auto-Reply:
Follow steps 1-3 above
Tap 'Add a Custom Reply'
Type in your Auto-Reply title, your auto-response, and add a business logo (optional)

Note: You are allowed a maximum of 160 characters in your response

Tap 'Save' once you are satisfied with your custom response
Ensure the custom response displays a green checkmark (this shows that you currently have this response enabled with Auto-Reply for texts)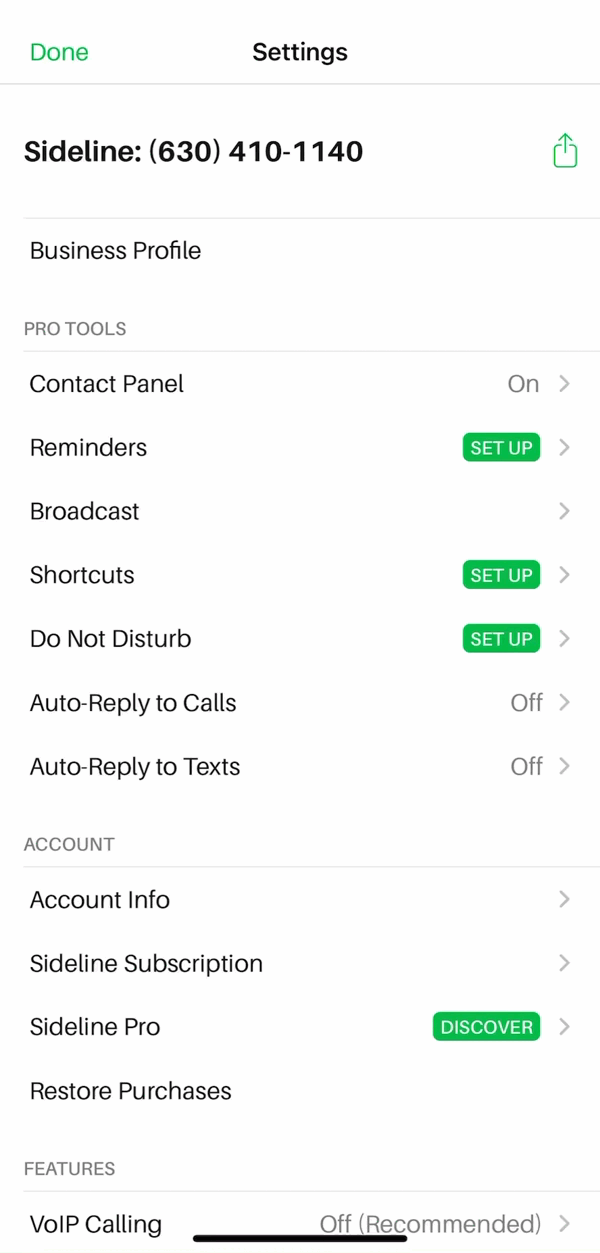 Please Note:
The auto-response will be displayed as a message within the conversations where you received an incoming text after Auto-Reply was enabled.
You will also see the title of the Auto-Reply in Sideline Settings to the right of the feature to show which custom response is currently set.
Deleting a custom Auto-Reply
Tap the three green dots to the right of the custom reply
Scroll and tap

'Delete'
Additional Resources:
If you need further assistance with Auto-Reply, please submit a request.