Sending a picture message works just like sending a regular text message with Sideline!
If you want to send a photo from within a conversation you're already having with a contact, simply tap the camera icon next to the text box.
Here you can choose to take a photo, choose one from your camera roll, or send emojis!
Tap on the New Message icon along the toolbar from the inbox
Type in and select the contact you would like to send a message to
The Camera icon next to the text box will open your photo preferences - take a photo, choose from your camera roll, or send emojis
*Make sure you have allowed Sideline access to your photos
Video Messages
The process to sending a video is very similar to sending a picture. Instead of tapping Take Picture, tap Take video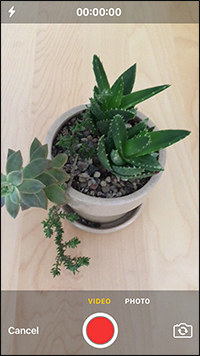 Once you've taken your video, an HD version will be sent along with the video for higher quality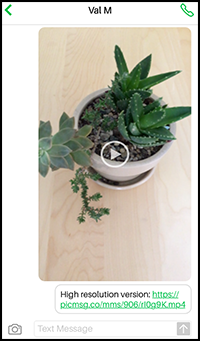 *Unfortunately, there is a 100 second limit to the videos you can send. If you attempt to send a video that is longer than 100 seconds, it will not deliver successfully
If you're in Canada: We do not support any MMS to Canadian numbers at this time. 
If the user is sending to Metro PCS, they must send to phonenumber@mymetropcs.com
If you're on the latest Android OS, and you can't record videos to send, check your device settings to confirm that microphone permissions are enabled.
If you are having trouble with sending or receiving text messages or picture messages, please refer to the Sideline Service Status Page first to check if there are any current texting disruptions within Sideline. 
If you have any questions about picture messaging or any of Sideline's other features, please submit a request.