When you're running around busy and can't answer the phone right away, you can enable an Auto-Reply message to let your callers know you'll be in touch!
Follow the steps below to learn how to set one!
Access your Sideline Settings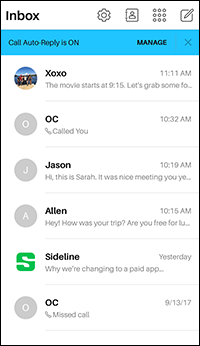 Tap on the Auto-Reply to Calls
First, toggle the setting so that it's green to start adding a Custom Reply
Type the message and add your business logo!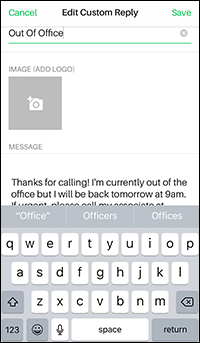 Once you're all done, you can set whichever one you like.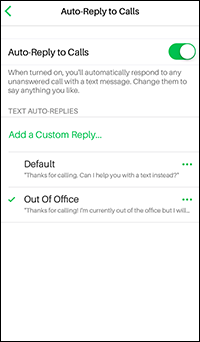 To help you keep track of which Auto-Reply message is enabled, it will be displayed right in your Sideline settings.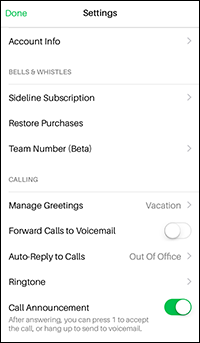 If you have any questions about Auto-Reply for calls or experience any trouble, please let us know!