This article is for help with setting-up auto-reply for calls within the Sideline app. If you need more information on auto-reply for iPhone, please visit Apple Support.
Don't have a Sideline account? Click below to download a 7-day free trial of Sideline.
When you're running around busy and can't answer the phone right away, you can enable an Auto-Reply message to let your callers know you've received their call and will be in touch with them shortly.
To set up Auto-Reply for calls:
Go to your Sideline Settings

Tap on the

Auto-Reply to Calls (under features)
Toggle the setting so that it's green to start adding a Custom Reply
4. Then type the message and add your business logo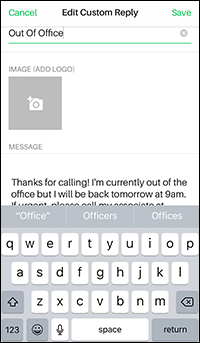 5. Once you're all done, you can set whichever one you like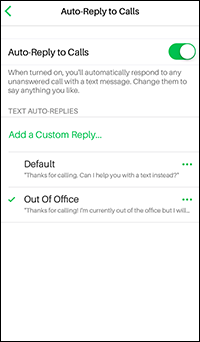 To help you keep track of which Auto-Reply message is enabled, it will be displayed right in your Sideline settings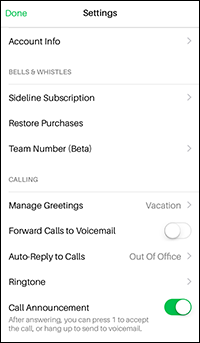 If you need further assistance, please submit a request.