Issue Symptoms
You are receiving an error message (pictured below) stating that you have reached the "Character Limit" when trying to send SMS (text) messages.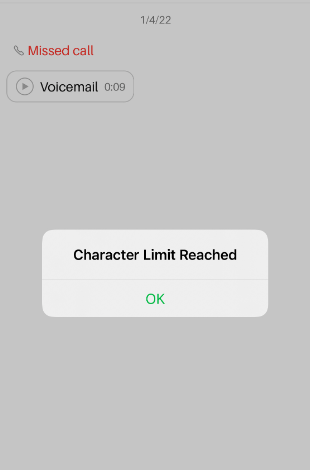 Conditions
Error received after attempting to send a message.
Cause & Resolution
We do place a limit on the mobile client, which is roughly 960 characters maximum per message. If you reach the character limit, you will be notified in the app with the error message seen above.
To avoid receiving this error message, please send messages that are under 960 characters.
If you have further questions or concerns, please submit a request.