FYI:
To receive your account number and PIN, you will need to follow the port-out steps below.
Porting your number out of Sideline allows you to transfer your Sideline number and use it with another service. Click a topic below for more information.
Note:
This article pertains to Sideline Standard & Team Numebr accounts only. To
port a number out of Enterprise
, view
this article
for instructions.
General Info Before Getting Started
You can port out your Sideline number if:
You are subscribed to Sideline and have paid the one-time fee of $19.99 to unlock the number

We will request payment during the port out process (seen below)

You originally ported your number into Sideline (you can take it back and waive the port-out fee)
Important:
You can only have one port-out request active at a time.
You cannot cancel the port process once it has begun.

If you need to cancel the port, contact us immediately as we may be able to cancel for you, but no guarantees.

You can continue to use Sideline until the port has been completed.
Your call and message history stays with Sideline; it will not be transferred to your new carrier.
You must manually cancel your subscription after porting out to avoid future charges. Porting your number does not automatically cancel your subscription.
How to port your number out of Sideline
Go to your Sideline Settings
Scroll and tap (depending on device):

Support (iOS)
Get Help (Android)

Tap Port-Out Number
Tap Port Out
You'll be prompted by your app store to confirm the $19.99 port out fee (only if you did not port it in previously)
Follow the prompts to initiate the port-out process.
FYI: Your account number and PIN will be provided to you after you've completed the steps above which you can then take to your new carrier.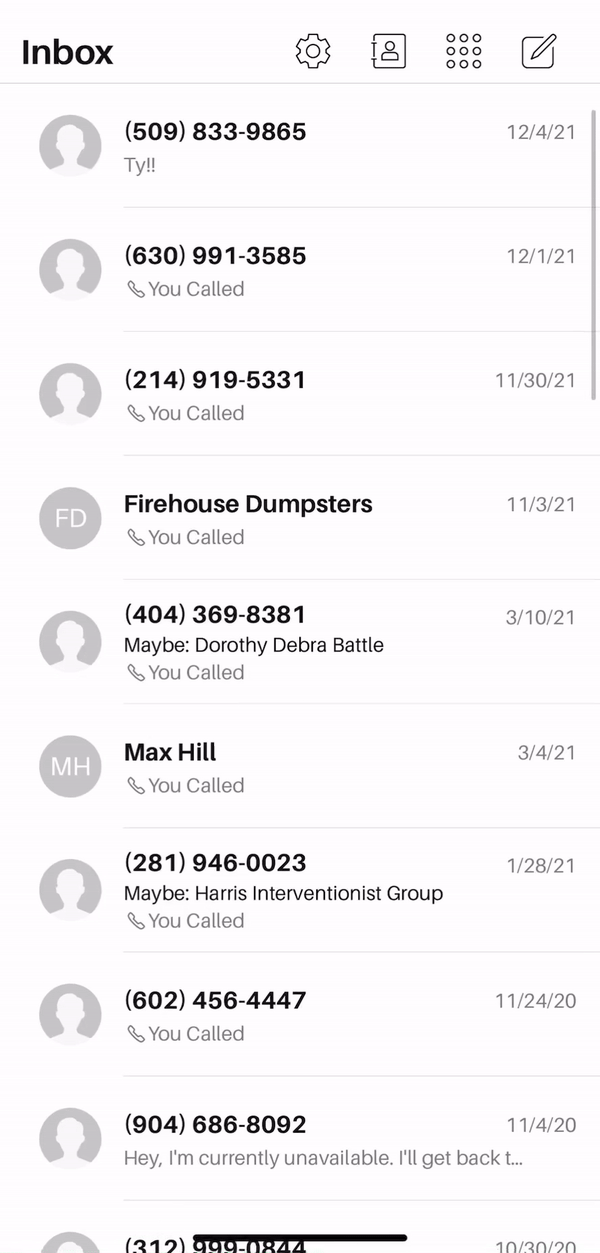 How will I know when the port-out process is complete?
You will be notified by:
In-app pop-up: If the porting out process was successful, you will receive a pop-up notification the next time you open the app letting you know that you have successfully ported your number out of Sideline, and how to pick a new Sideline number.
Push Notification: You'll receive a quick notification letting you know everything is done, and the next steps to take based on the outcome of your request.
Email: If you've set up an email address on your Sideline account, we'll send you an email letting you know the porting process is complete and the next steps to take based on the outcome of your request.
Once the process is complete and you enter the app again, you will be redirected to the "Pick Your Number" page. If you wish to, you can obtain a new Sideline number.
If you have any questions about the porting process or need help with something on Sideline, check out our Porting Category which includes many helpful articles.
If you have any further questions, please submit a request.