Sideline voicemails will appear in your inbox within the individual conversation. You can play the voicemail or read the text provided with Sideline's voicemail-to-text feature.
There isn't a designated Sideline inbox that displays all voicemails in a list format as you may be accustomed to when using your personal device number.
Note: Sideline is designed to separate work and personal communication, thus, Sideline voicemails stay within the app and do not sync with your personal voicemail inbox.
To check your voicemail:
If you have an ongoing conversation with a contact in your inbox, the voicemail will appear within that conversation thread
Tap on the play button to listen to the message
By default, the voicemail will play on speakerphone. To learn how to take your voicemail off speaker, click here.
You can also read your voicemail in text form with our 'Voicemail to Text' feature.
Note:
Voicemails from new/unknown numbers will be displayed in a newly created "conversation" within the inbox with 'Voicemail' under the phone number.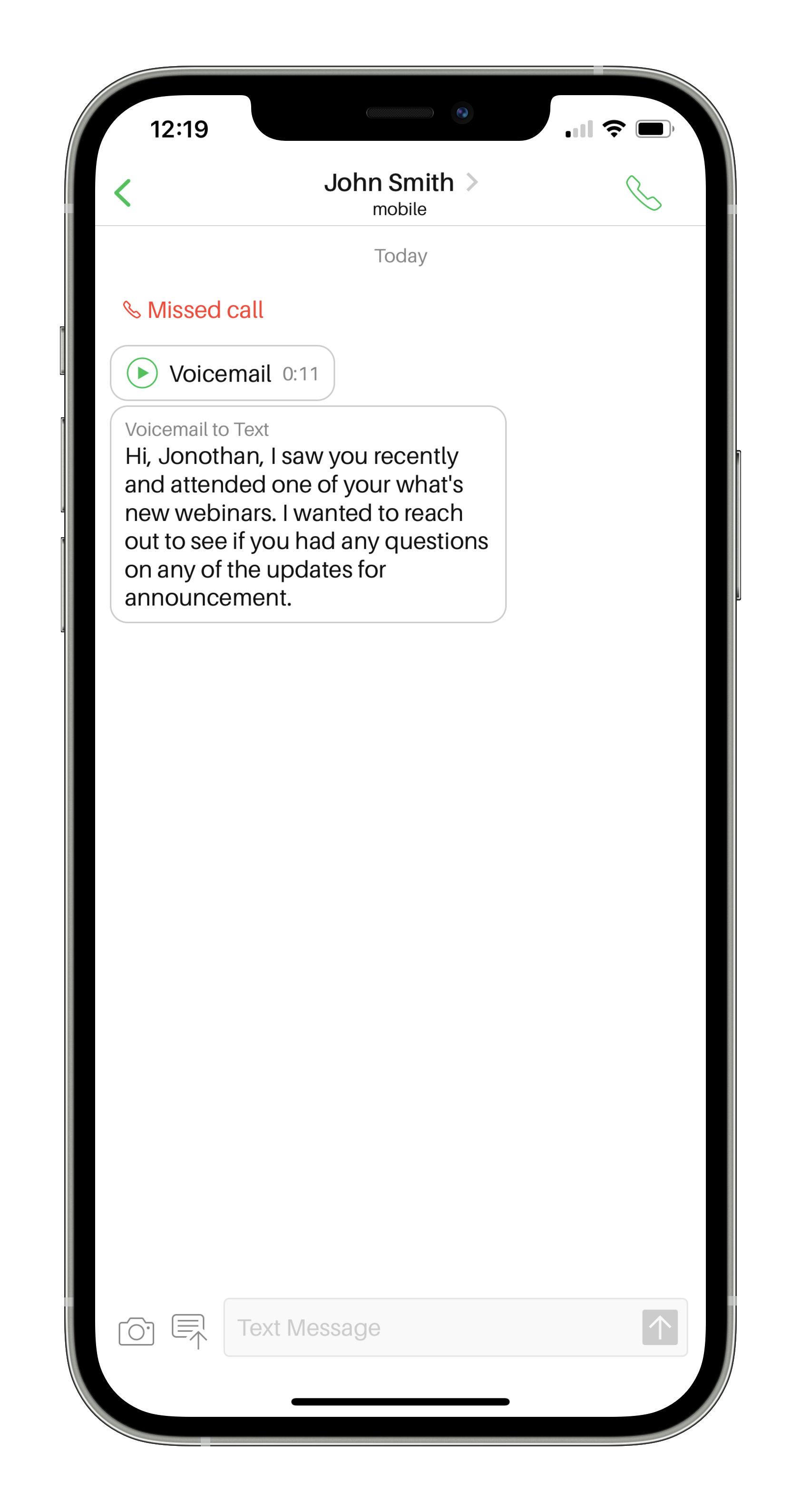 Important items to note:
If you receive any other missed calls or messages after the voicemail, only the most recent activity will show on the inbox screen. You may need to enter the conversation to view all missed messages/voicemails/call events.

If you're on the latest Android OS, and you

can't set a custom voicemail, check your device settings to confirm that microphone permissions are enabled.

There is no password option or requirement to listen to voicemails.

If you have any further questions, please submit a request.