Note: Team Sharing (formerly known as Team Number) is no longer available for new Sideline subscribers but we will continue to support existing Team Sharing accounts. If you are a new customer and are interested in Sideline's Team Sharing plan, please subscribe to Index which includes Sideline's baseline Team Sharing features plus additional business tools. (Upgrade Instructions)
No, we do not support the ability to port numbers on active Team Sharing (formerly known as Team Number) accounts. 
As an Admin, if you attempt to port your number out, you'll receive an error message (pictured below) notifying you to disband (close) the team in order to port your number. 
Instructions on how to close the Team (which also includes steps on how to remove members) can be found here.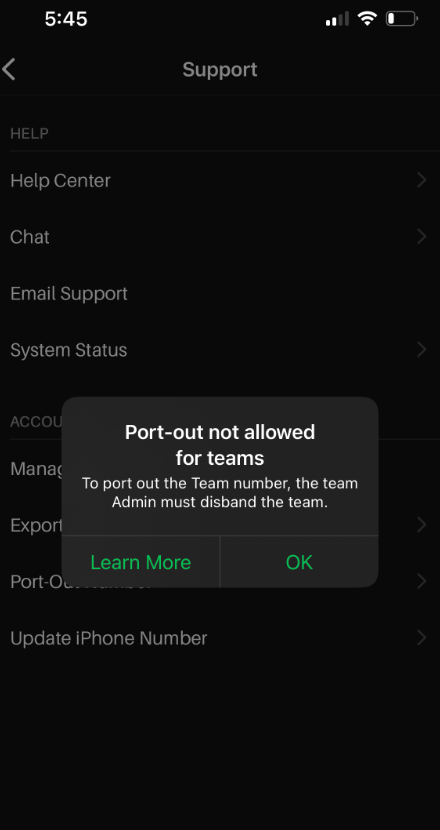 If you have any further questions or need help, please submit a request.