Do you have a special phone number or business line that you would like to port in? If so, you can port your number into Sideline easily by following the instructions outlined below.
Please visit Porting In: What you need to know prior to starting the porting process.
To port your number into Sideline:
Tap Sideline 'Settings'

Scroll and tap 'Number Porting'
Enter the number you would like to port into Sideline
Click the 'Next' button

You will receive a text message to the phone number you are requesting to port. Please reply "yes" on that phone to continue.
Tip: If you are unable to receive a text message for verification, choose 'Call me instead' to receive a verification code via phone call.
If you are unable to receive a verification text or call, please reach out to our support team by submitting a request below and we will further assist you.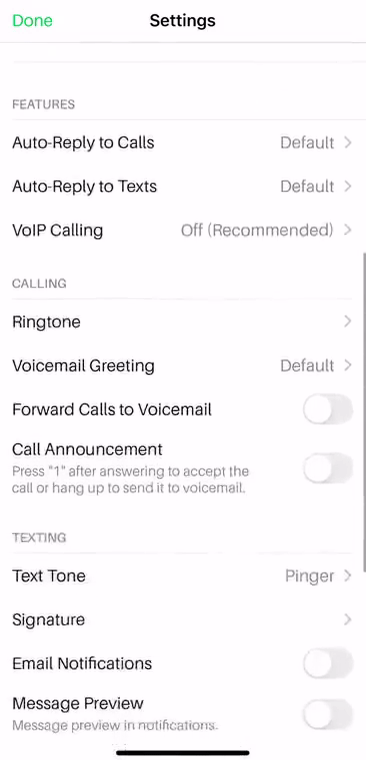 Few items to note after you have completed the above steps:
Our porting Vendor (Bandwidth), will check the port request and phone number to determine if your number is available to port.

The port-in process will take roughly

3-5 business days

to complete.

To check the status of your port, visit Sideline Settings > Number Porting.
For further assistance, please submit a request.