Do you have a special phone number or business line that you would like to use with Sideline? If so, you can port your number into Sideline easily by following the step-by-step instructions outlined below.
Note: You will have to have an active Sideline account prior to beginning the port-in process.
If you need to register, please check out the instructions in our help site article, "How to create a Sideline account"
To port your number into Sideline:
Tap Sideline 'Settings'

Scroll down and tap 'Number Porting'
Enter the number you would like to port into Sideline
Click the 'Next' button

You will receive a text message to the phone number you are requesting to port. Please reply "yes" on that phone to continue.
Tip: If you are unable to receive a text message for verification, choose 'Call me instead' to receive a verification code via phone call.
If you are unable to receive a verification text or call, please reach out to our support team by submitting a request below.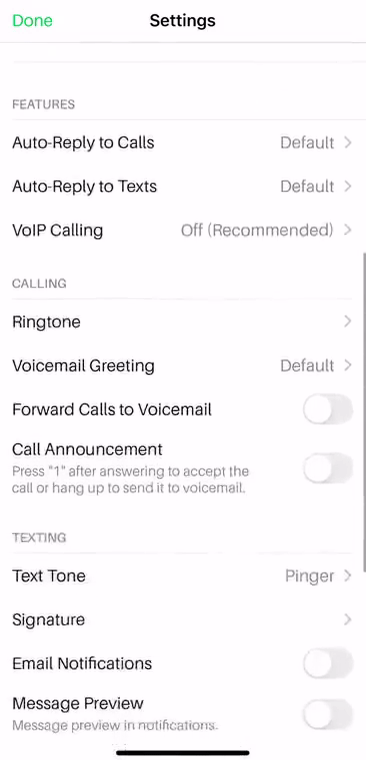 Few items to note after you have completed the above steps:
Our porting Vendor (Bandwidth), will check the port request and phone number to determine if your number is available to port.

The port-in process will take roughly

3-5 business days

to complete.

To check the status of your port, go to your Sideline Settings
For further assistance, please submit a request.